Adding More Users/Storage
With ReachOut Premium, you can add more users/storage based on your requirements. The appropriate storage will get provisioned automatically depending on the number of users that you select. To add more users into ReachOut:
Go to the Go to My App section on top at the navigation bar. This will open up the account dashboard, where you get an overview of work progress and configure all aspects related to your field works.
                                         ReachOut > Settings > Account Settings > + Add Users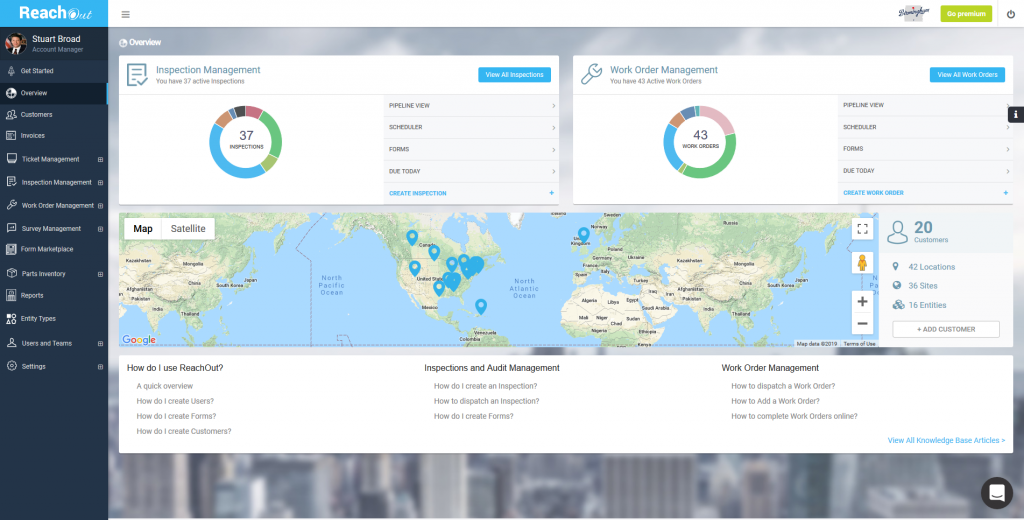 In the window that pops up, toggle the Plus button to add your required number of users or select a prefixed number of users from any of the boxes by clicking on them. The total number of users and storage allocated to you along with the overall pricing will get displayed in the Expected Usage tab.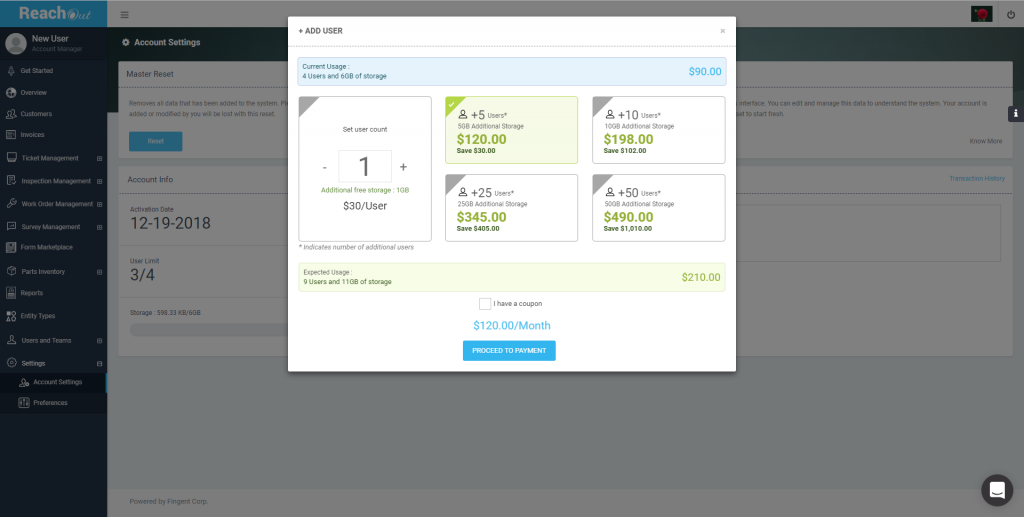 You can avail the benefits of coupons if you have one by ticking the box near I have a coupon and entering the coupon code at the field that appears below. Click on Proceed to Payment.
Verify the number of users and pricing at the next window. Proceed with your Premium account by entering your payment details such as Card Number and Expiration Date at the respective fields. Click on Confirm Payment.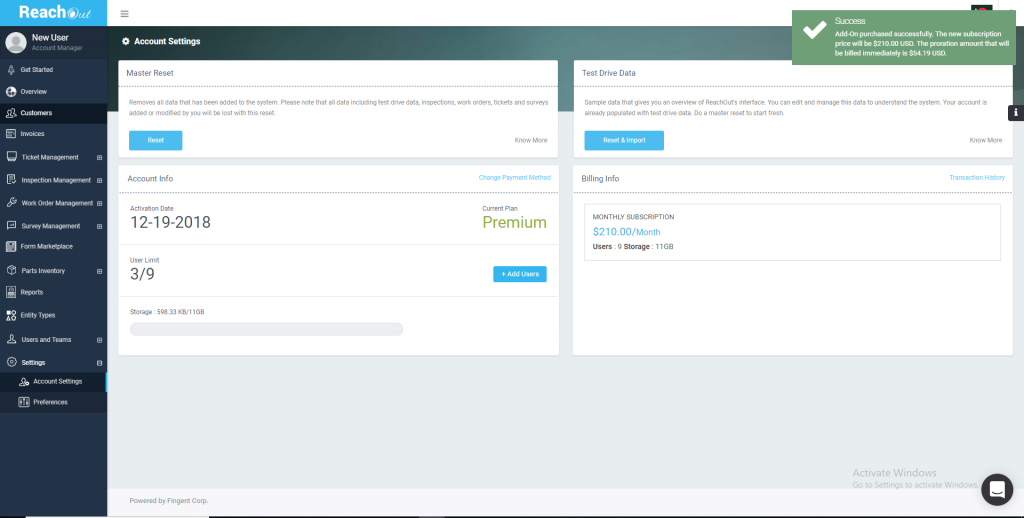 The payment will take place immediately if you have already added your credit account with ReachOut. Once the payment is done successfully, we will immediately confirm the same and allot the required number of users and storage for your use.