How to Dispatch a Work Order?
A Work Order can be assigned or dispatched from one of two places.
From the Work Order Home
Using the Scheduler
From the work order home, you can edit the work order,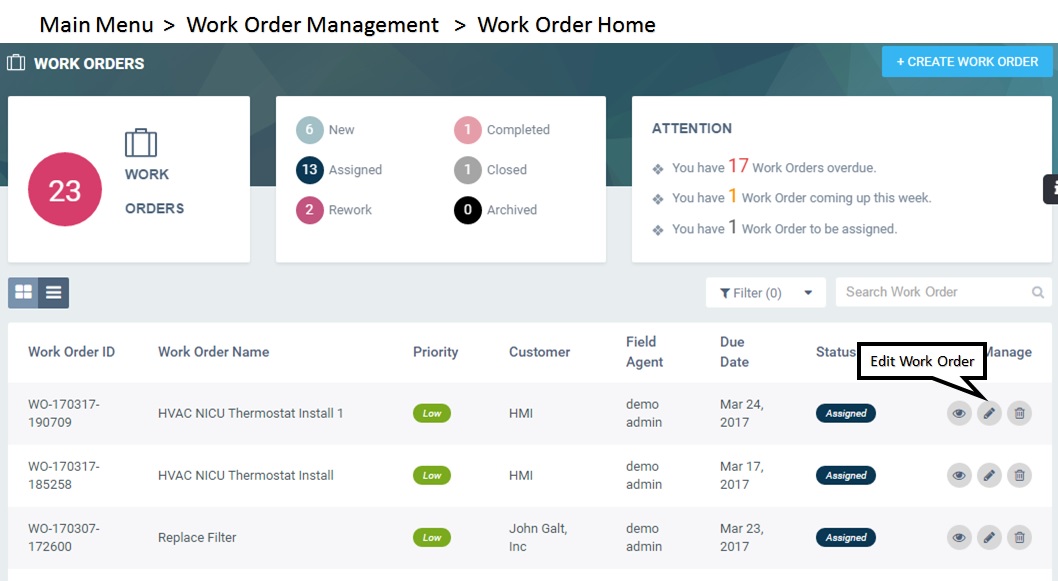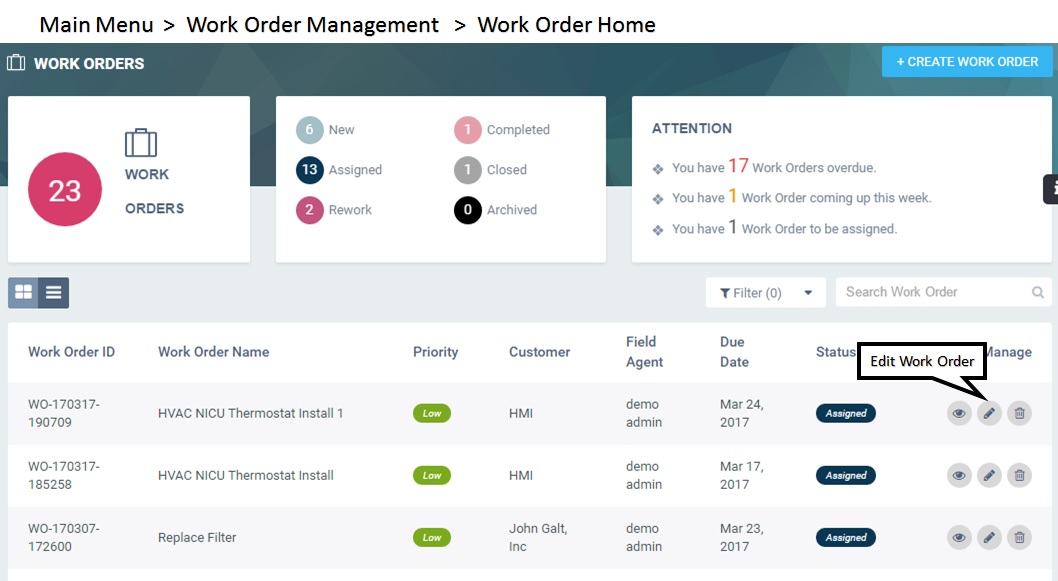 To Use the Work Order Scheduler navigate from
Main Menu > Work Order Management > Scheduler
Using a Scheduler, you can assign a work order by clicking on the unassigned work orders.


You can drag and drop the scheduled work orders to re assign and change the schedule as needed.
| Call Out # | Description |
| --- | --- |
| 1 | Unassigned/Unscheduled jobs show up in the Schedule & Assign box to the right of the Scheduler. |
| 2 | Unassigned/Unscheduled jobs can be dragged from the Schedule & Assign section to the desired field agent's row on the calendar and vice versa. |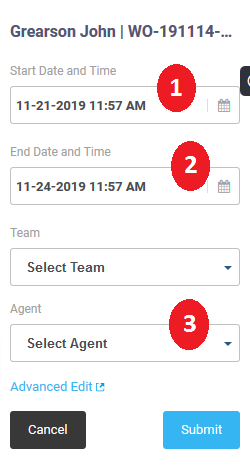 | Call Out # | Description |
| --- | --- |
| 2 | You can assign the schedule by clicking on the calendar icon and set the start and end time. |
| 3 | Select the agent from the drop down and click on Submit. This would dispatch the Work Order. |