How do I integrate QuickBooks to ReachOut?
When accounting comes integrated, it makes the process a whole lot easier for you. QuickBooks is one step to streamline accounting with its on-premise accounting applications and seamless integration capabilities.
ReachOut lets you integrate QuickBooks to simplify your accounting operations as well as cut costs and time. QuickBooks integration is a feature available only in the premium version of ReachOut.
To integrate QuickBooks into your ReachOut account, first, log in with your credentials to view your account dashboard. Then navigate from:
                                     ReachOut > Settings > Preferences > Third Party Integrations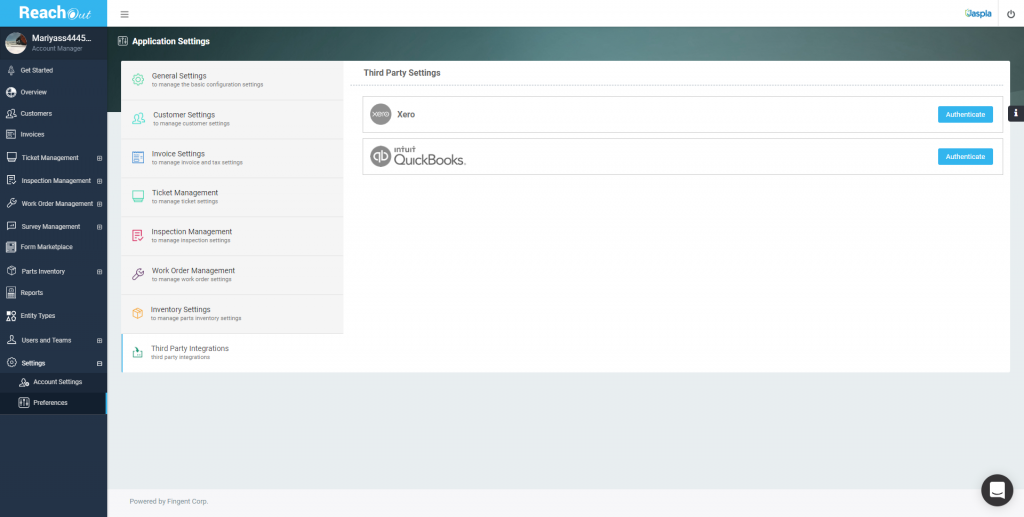 On the QuickBooks icon, click on the Authenticate button for connecting QuickBooks with your ReachOut account.
Once done with that, Sign In to your QuickBooks account either via Google or by entering your Email/User ID and Password in the fields to authorize QuickBooks to share your data with ReachOut for completing the integration.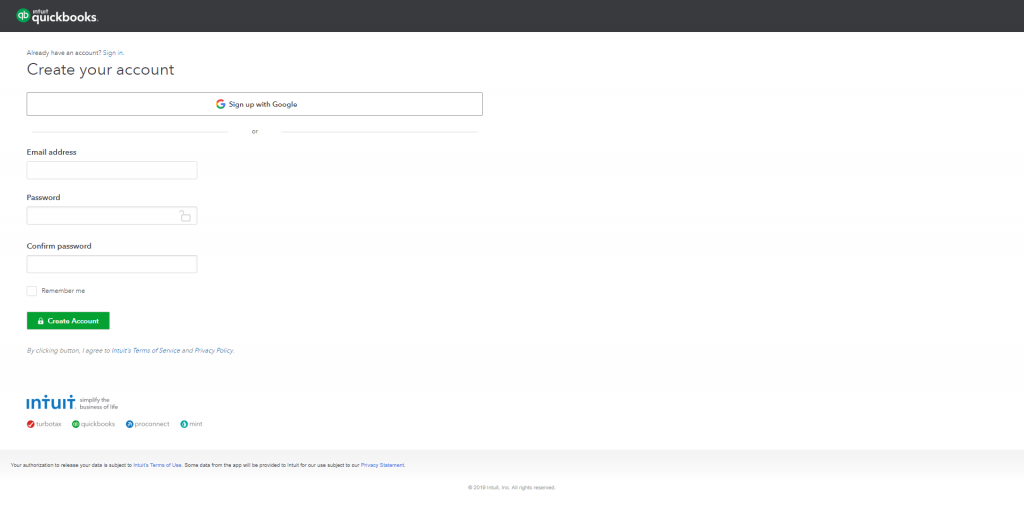 In the next window that appears, click on the Connect button to authorize QuickBooks to share your data with ReachOut and complete the integration to make it ready for use.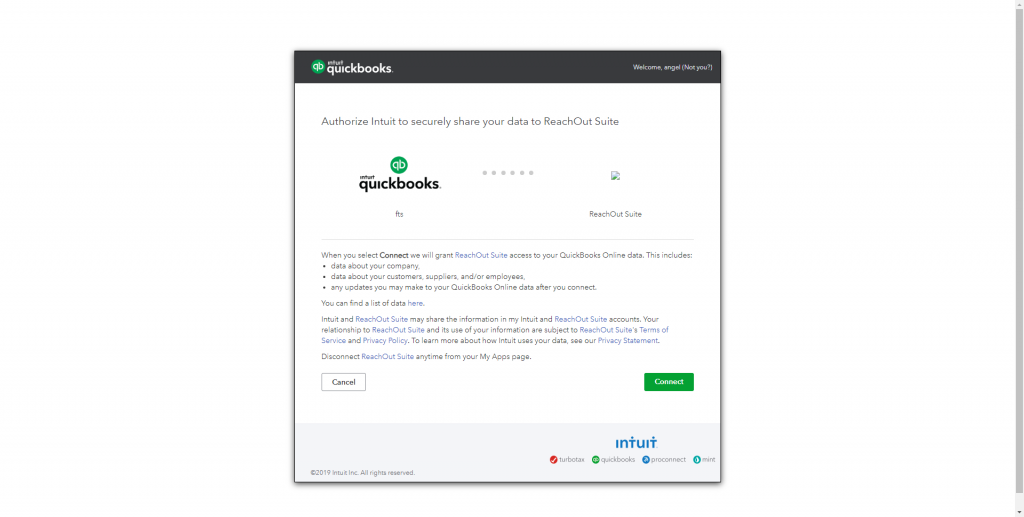 After that, go to ReachOut > Parts Inventory to sync the parts and components that you have listed in your inventory with QuickBooks. Similarly, go to ReachOut > Customers to sync your added customers with QuickBooks.
It is important to sync the invoices added in your account with QuickBooks. Before sending an invoice to QuickBooks, you must first sync that particular customer.