How Do I Send Quotations to my Clients?
Once you have created a quotation for a specific work order or inspection, you can instantly send it to your customer via email. ReachOut's quotation management feature lets you send the completed quotations to the customers right from its dashboard. To send your finished quote, go to Quotations from your account dashboard.
Click on the eye icon to display your newly created quotation. You can download it as a pdf by clicking on the download icon.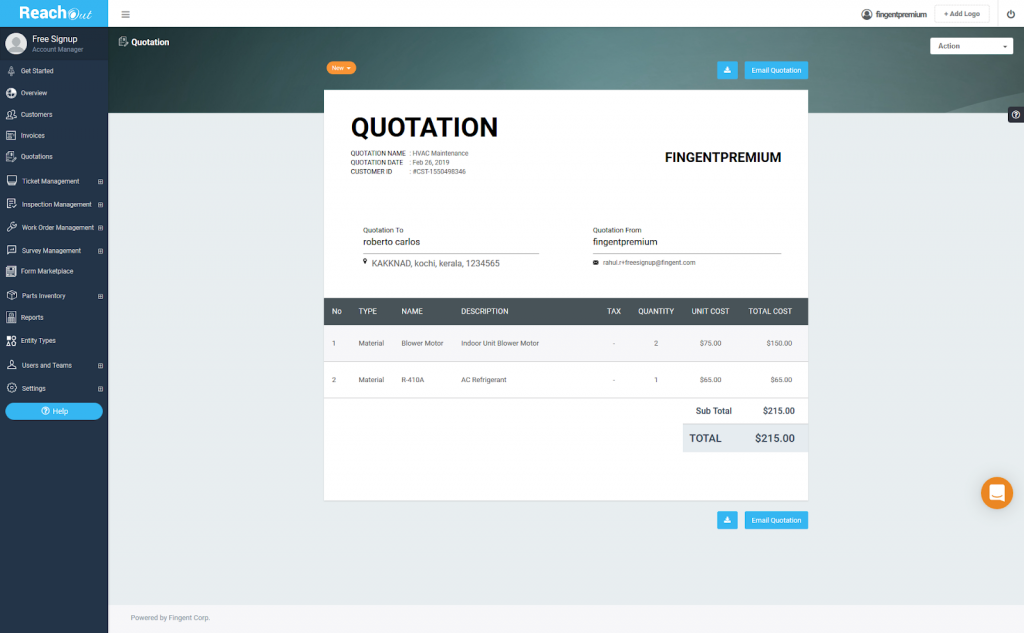 To send the finished quotation to a customer, click Email Quotation and enter the email id and message in their respective fields. Click Send