How do I Sign-up for ReachOut Premium?
Signing up for ReachOut Premium is easy. You can start a free trial with 3 users and 3GB storage provisioned instantly and then move to premium if you require more users or advanced features.
You can also readily sign up for ReachOut Premium to obtain its full benefits right away. If you are a new user, you can sign up for ReachOut Premium by:
Go to the ReachOut website and click on Pricing at the navigation bar on top.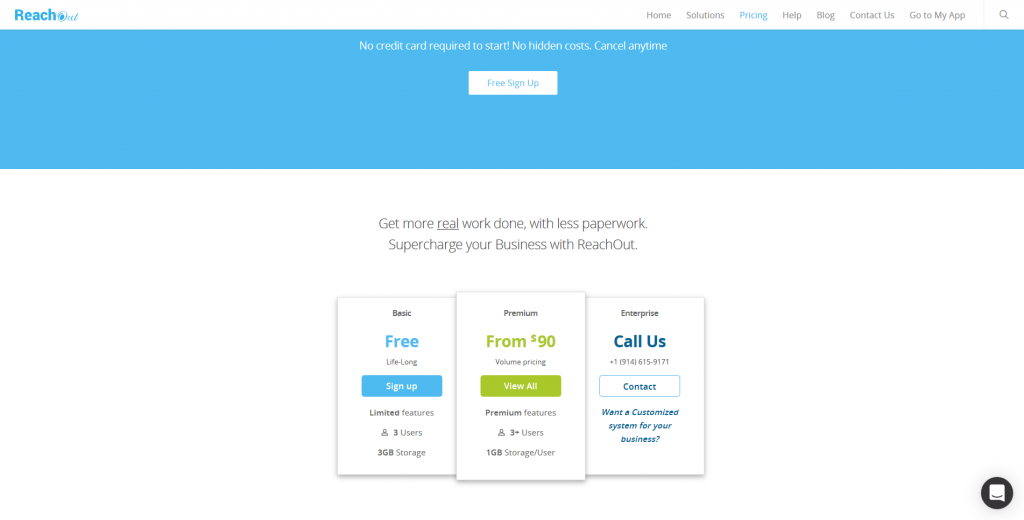 Click on the View All button at the premium box in the middle, which will display several premium pricing plans offered in ReachOut.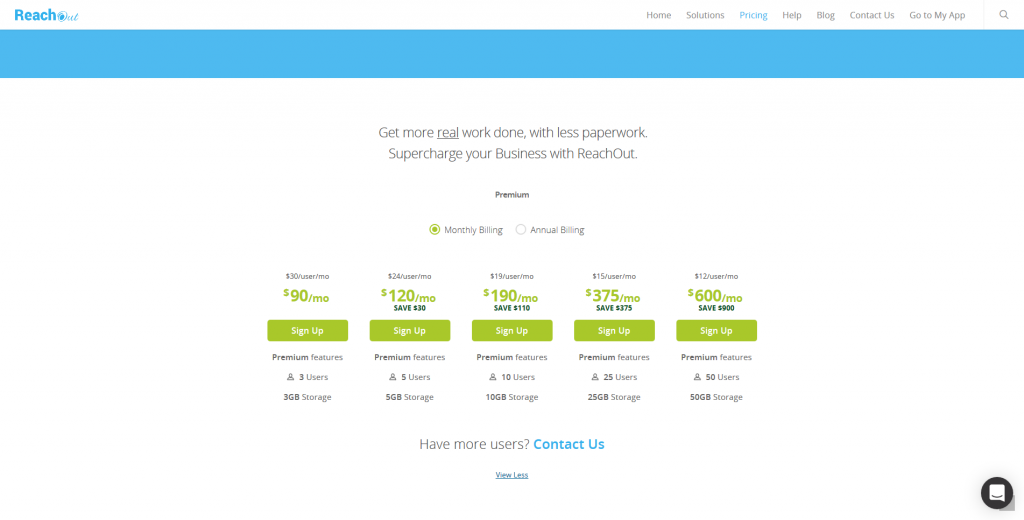 Click Sign up on any of the premium plans that you wish to avail. Fill in the required fields at the form and click Sign Up to get started with your ReachOut Premium account.