How is an AWO different from a regular work order?
What differentiates AWO from a regular work order is that it allows you to assign and dispatch multiple field agents for a single work order. AWO's revised user interface brings a fresh look to the Work Order Creation module and the Scheduler.
You've got a new Select Agent(s) field, where you can add more than one field agent for a job versus the single-agent assigning option found in the regular work order interface.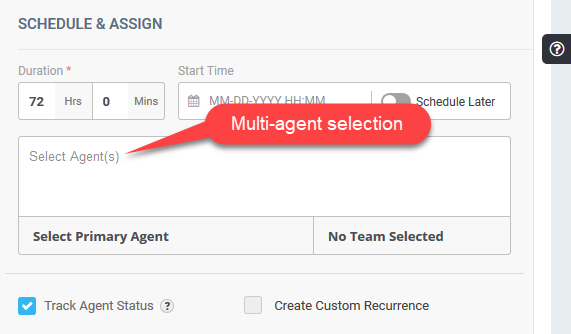 Another defining feature of AWO is Tasks.
There is a separate section for this within the AWO creation interface – Manage Agent Task(s). Here you can create tasks and assign them to your field crew for guiding them smoothly through the process.