How to Create a Report?
Navigate to the Reports Section in the Main menu and click on create reports.  The reports you create can be run as many times as needed. Creating reports is a one-time effort. Your Saved Reports will show up in the Tab "My Reports".

Your Reports can be viewed as a list or pivot. Select your preferred view.

Select the Module, Filters, Columns and Rows ( if a pivot view is selected) and click on Apply.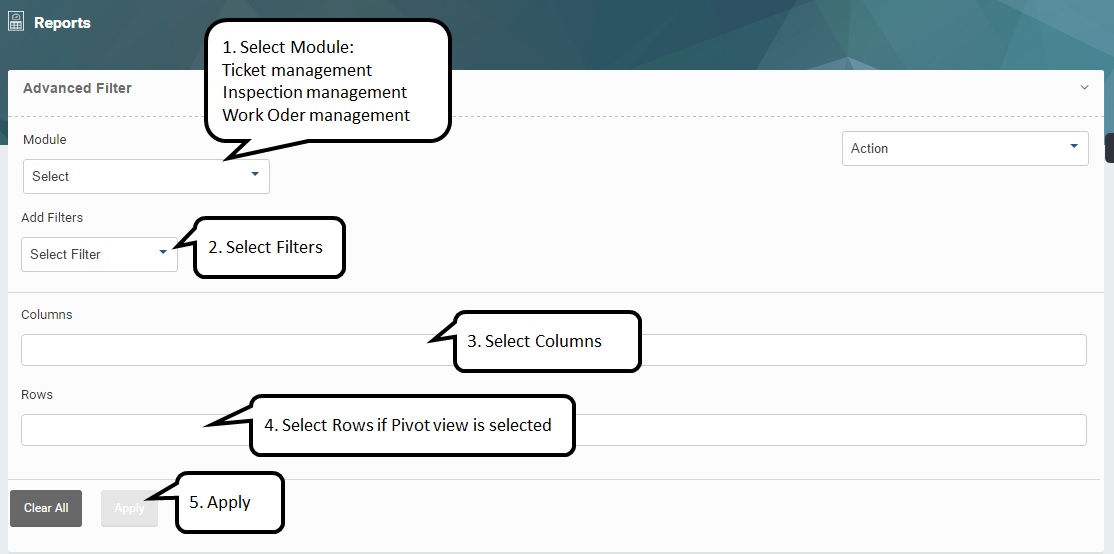 Click on Save to re-run the report from My Reports Tab with a single click. You can export the results to Excel or CSV formats as needed.

If you still need more help in creating a report, contact us at support@reachoutsuite.com