How to Dispatch an Inspection ?
Inspections can be dispatched by assigning an agent to the Inspection order. Inspections can also be dispatched from the Scheduler or by editing the Inspection Order.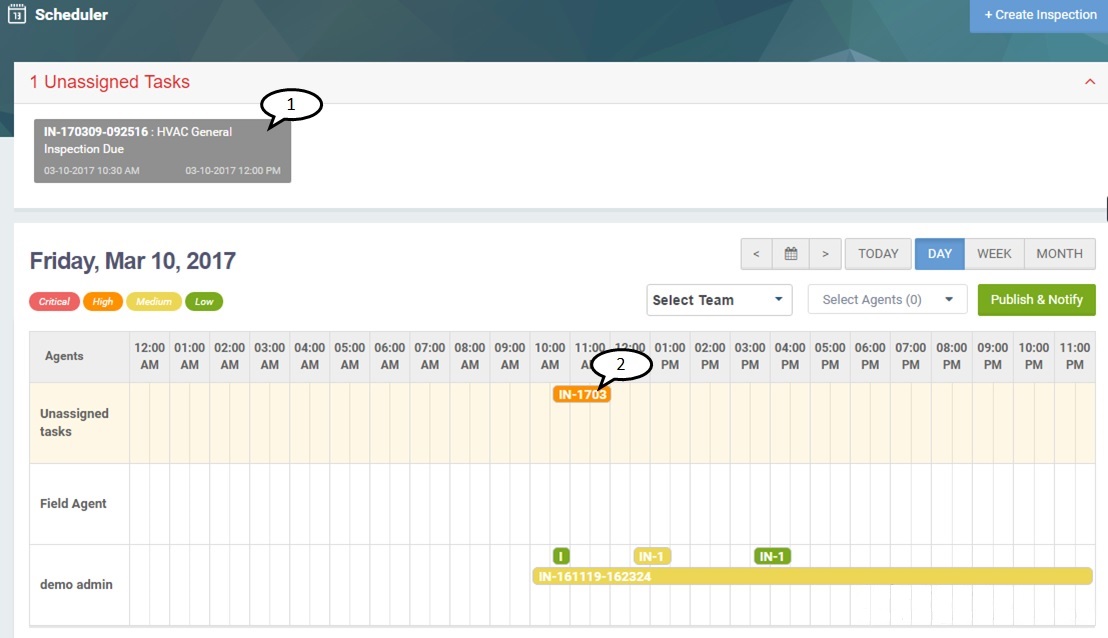 | Call Out # | Description |
| --- | --- |
| 1 | Unassigned Inspections in the Scheduler shows up in the grey box above. This box cannot be dragged. Double click on this box and it will pop-up an assign box shown below |
| 2 | There is an Unassigned tasks section inside the scheduler. This can be dragged vertically to assign and horizontally to schedule the Inspection |
If you clicked on the gray box in the unassigned section of the scheduler, a pop-up that says assign and schedule shows up.

| Call Out # | Description |
| --- | --- |
| 2 | You can assign the schedule by clicking on the calendar icon |
| 3 | Click on view agent to select the agent |
| 4 | Select the agent from the drop down and click on Assign. This would dispatch the Work Order |