How do I set my Preferences?
ReachOut allows you to customize the status and also set some rules to it. You can also include Custom Categories that suit your business. Here's how you can do it –
ReachOut -> Left Side Panel-> Preferences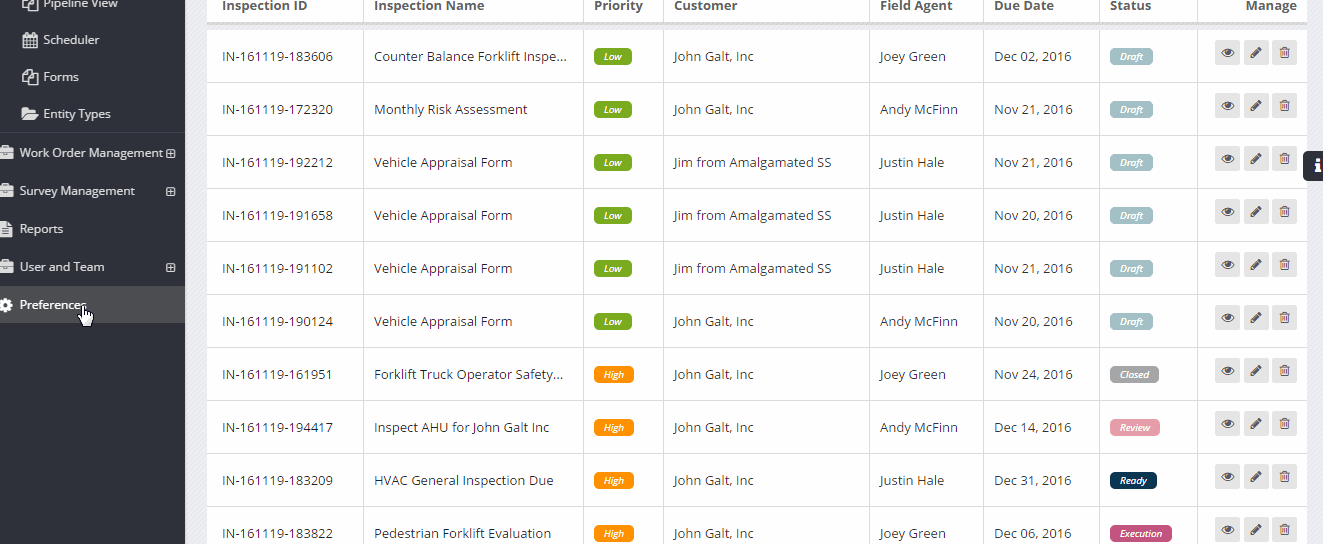 Custom Status 

ReachOut allows you to add up to 5 custom status fields.
By default, the application has 5  status fields defined for each module – Inspections, Tickets and Work Orders.
"Closed" status column allows you to mark closure status fields. For example, they can be, Closed, Cancelled, Rejected, etc.
You can also set a custom colour for each of these status fields.

Custom Rules

This section allows you to define status values for an event. For example, if a work order is created but not assigned, a rule to set status to "Unassigned" can be defined.

Custom Category

A set of categories can be defined that suit your business needs. This comes in handy while creating reports.
A maximum of 10 categories can be defined.