What is an Advanced Work Order (AWO)?
Advanced Work Order (AWO) is ReachOut's Premium feature that enables you to assign multiple field agents to a job.
You can select agents from the same team or any other and designate one of them as the Primary Agent, who is responsible for managing and submitting the work after it is completed.
Here is how the Advanced Work Order interface looks like –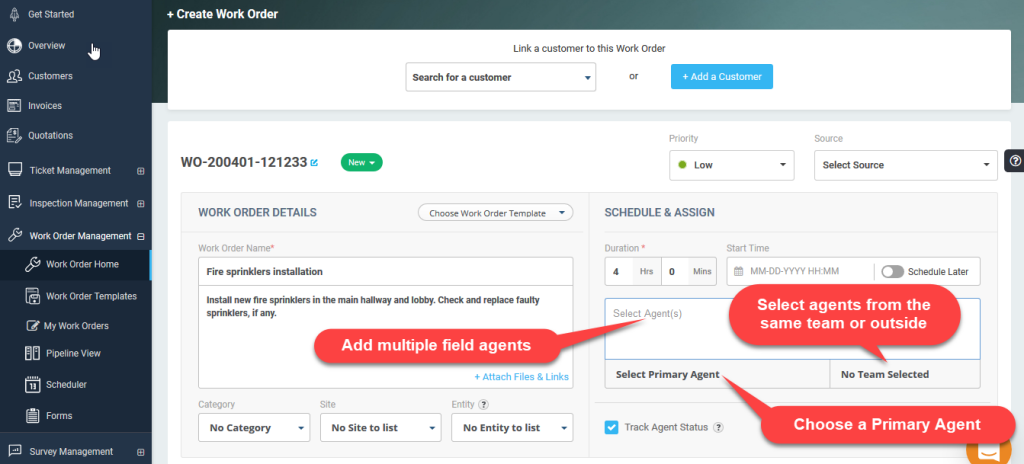 Another defining feature of AWO is that it gives you the ability to assign individual Task(s) to your field agents, for the same or different times.
A separate section inside the AWO module called Manage Agent Task(s) lets you manage existing Tasks or create brand new ones for your field crew.