What is Compliance Baseline?
A compliance baseline helps you create a measure of compliance. Use the form builder to define which answer options are compliant and not compliant. You can also assign a percentage score to each answer!
ReachOut -> Left side panel -> Inspections Management -> Edit a Form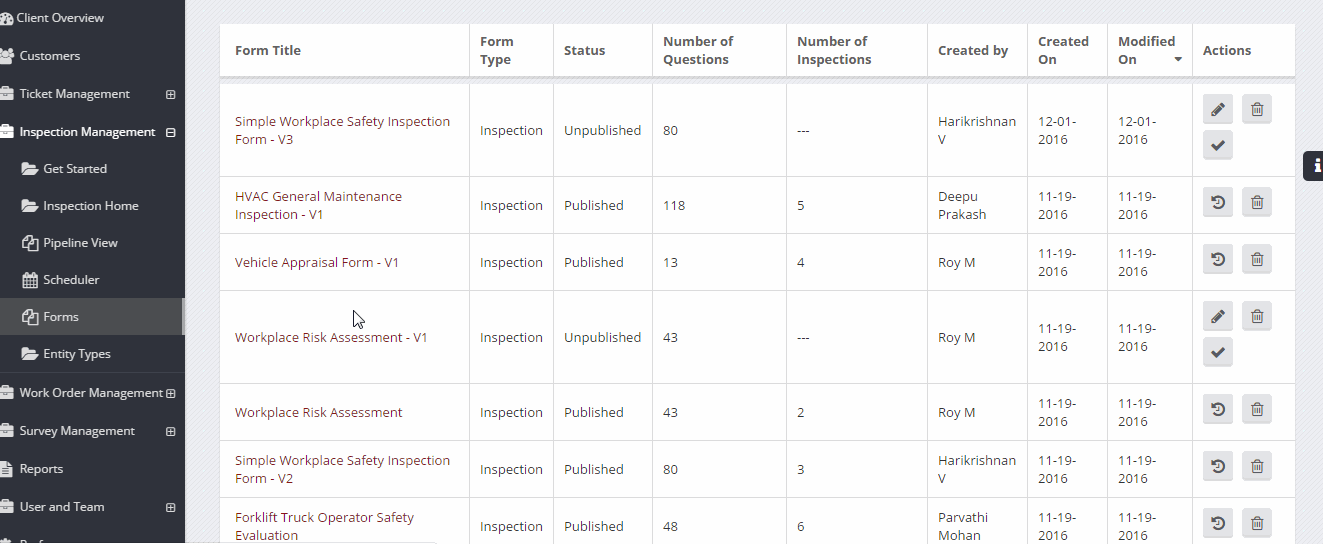 To create a compliance baseline, questions must be of multiple choice, single answer type.
However, you could still have text questions within the same form as well. ReachOut would take care of the computation!
Go to "Form Options" on the right. Select Compliance Baseline. You can see a page with all the questions and answer options have three selections – N/A, Is Compliant, Not Compliant.
Use N/A if you'd like that option to be exempt from the compliance computation
Next to the selection box, there's a text box to fill in the percentage score for each answer.
It's okay to not use them at all. By default, these scores are set to zero.