What is included in Premium support?
You can get assistance anytime with the premium support features integrated into ReachOut. While on the customer premise or at the office, your personnel can obtain guidance on using the features of ReachOut and for tasks like managing inspections or organizing customer orders.
The premium support in ReachOut comes with:
24/5 Customer Support
Live Chat
Skilled Customer Support Team
Free Business oriented training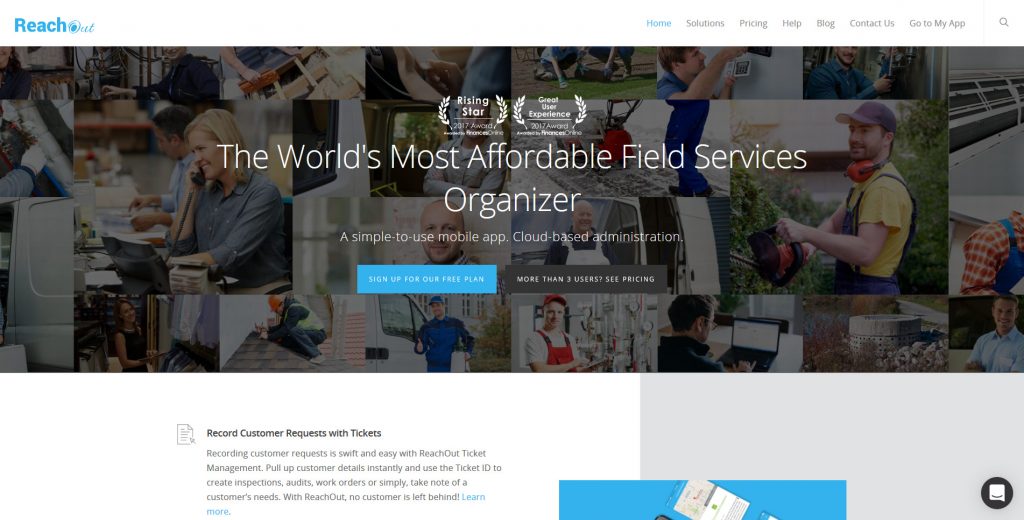 You can avail the customer support services by navigating and clicking on the Chat icon positioned in the down right corner of the webpage.
This will open up the chat support interface as shown below: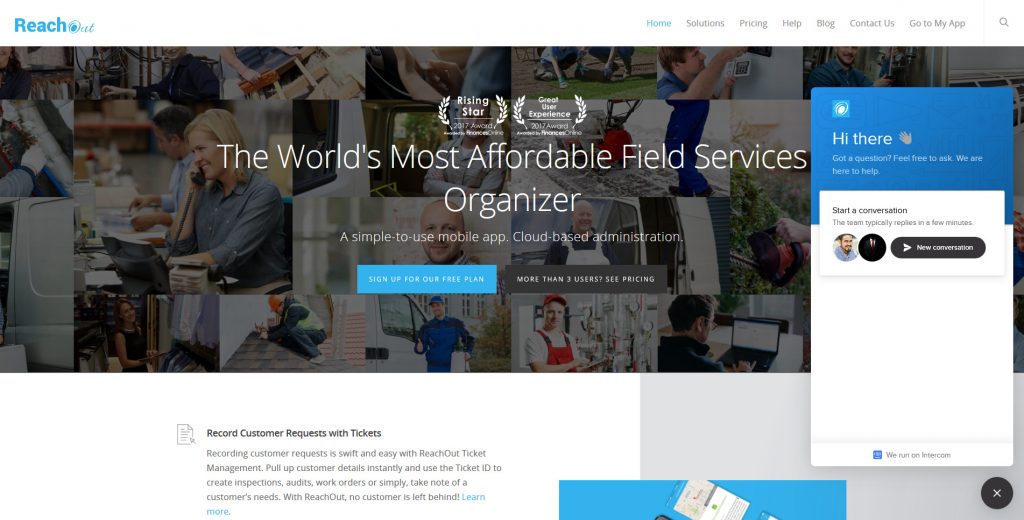 To get support and ask any questions, click on the New conversation button and type in your message at the Send a message field.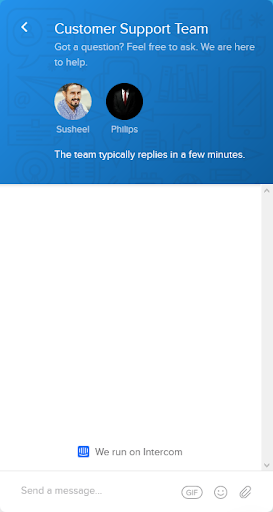 You can even attach your work files by clicking on the paperclip icon and send in emojis or GIFs along with the message.
Once the message is sent, ReachOut's support team will immediately get in touch with you and provide the necessary guidelines based on your queries to help utilize the platform more effectively.