What's a Survey?
With ReachOut Surveys, you're able to design, build and share your surveys to respondents, report on your results and more. You can build surveys using diverse question types, set logic, set limits on responses and more. To help you get started, you need to understand the following terms –
User: A User is someone registered to use ReachOut and may be an Administrator or a Field Agent
Channel: A unique URL for each survey that you can easily share.
A user with administrator or field agent role can create surveys. To get started, visit the "All Surveys" page.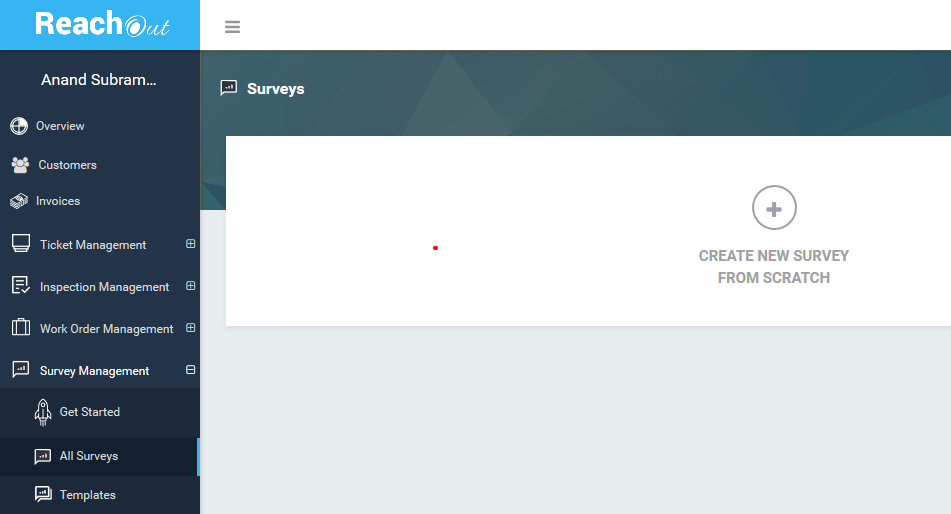 Building a Survey
Click on "Create a survey from scratch" to build your first survey. For illustration purposes, let's assume that you are looking to create a survey about your ice-cream shop to gather feedback from your customers.
You can select from a variety of answer types for your survey such as:
Multiple Choice – You can let a user select multiple options or limit to one.
Dropdown – The users can select the response from a drop down
Ranking – Allows respondents assign a rank to each option
Single and Multiple Textboxes
Comment Box
Contact Information
Date/Time
Message
Once you create your questions, you can choose the preview option to see how the survey would look like. You can also customize your survey by uploading your logo.
Getting Survey Responses
Once you are done building your survey, you can click on channels to accept responses to your survey. Click on "Create Channels" to get started.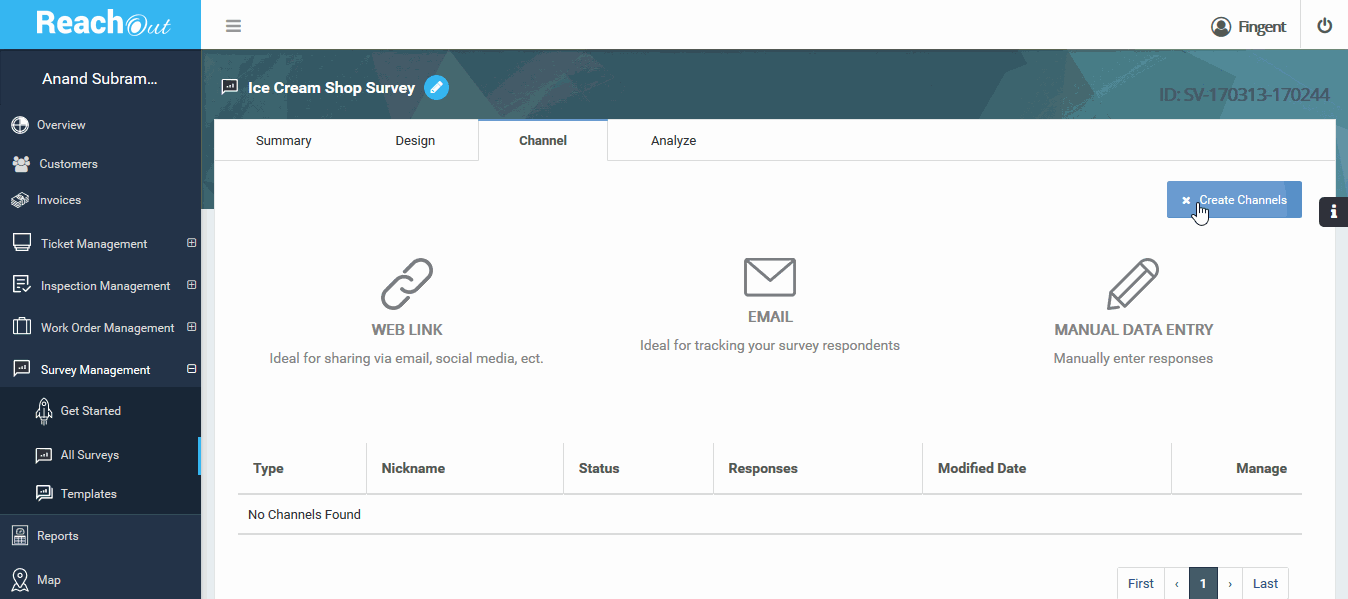 ReachOut provides you with three options. You can either get a web link that you can share online or you can choose email to invite your respondents. Or you can also enter your responses manually.
Web Link
You can choose web links to send a link to your survey respondents. Here you can limit the responses or set a cut-off date and time.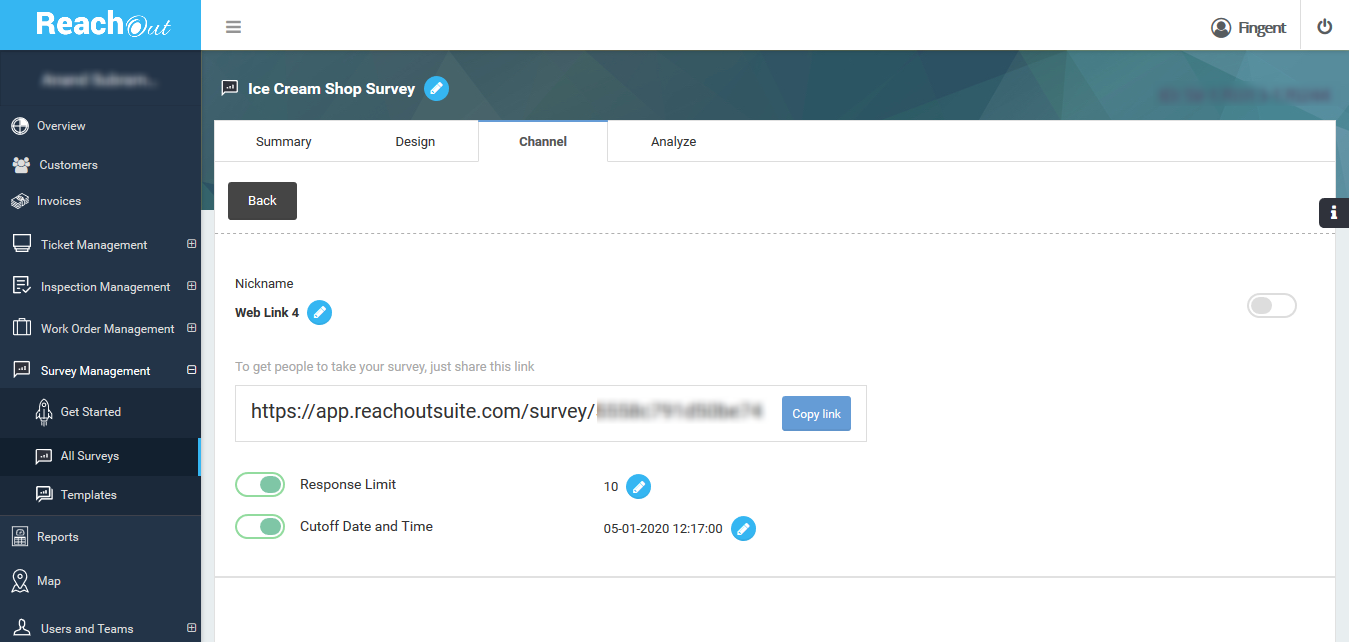 Email
If you have a list of emails to send the responses to, you can choose email as a channel. You can enter email ids manually or import it from a CSV file using the "Import Recipients" screen.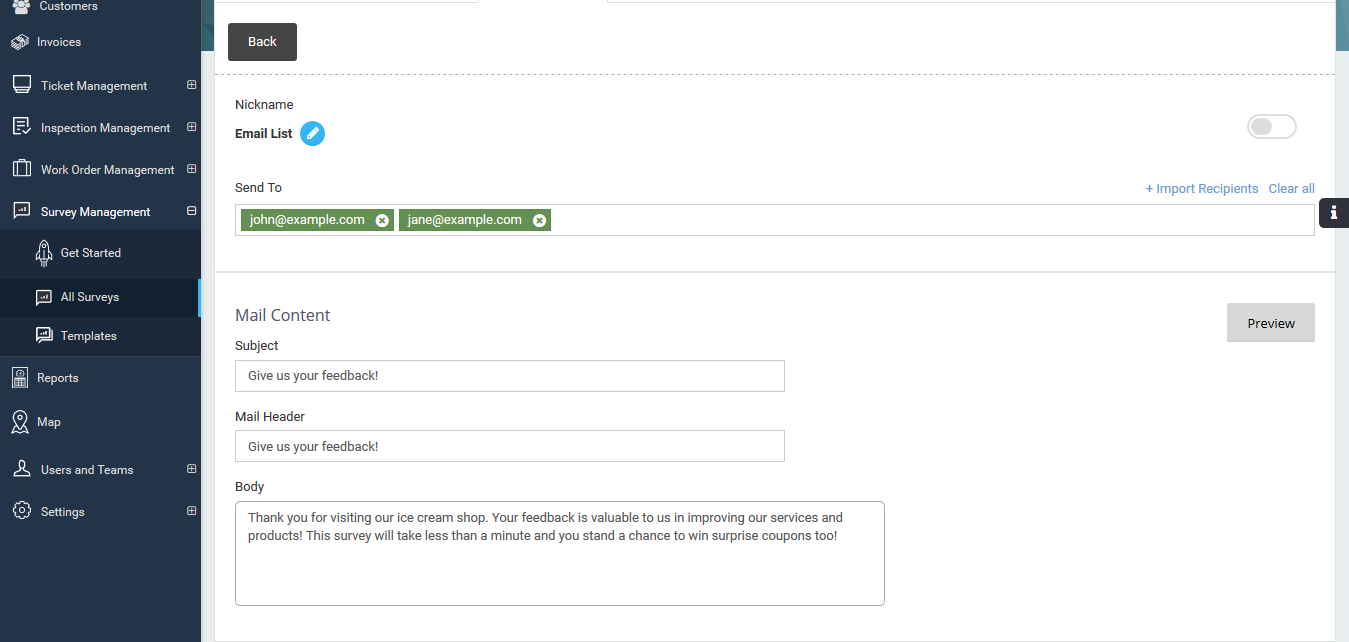 You can also preview the email before they are sent out.
Manual Entry
You can choose this option to enter the data you may have collected offline. This works similar to the user survey in the frontend.
Analyse Responses
All responses that are received from different channels are shown in the "Analyze" Tab. Here you can view the data trends and responses. You can also view individual responses to view the comments in textboxes.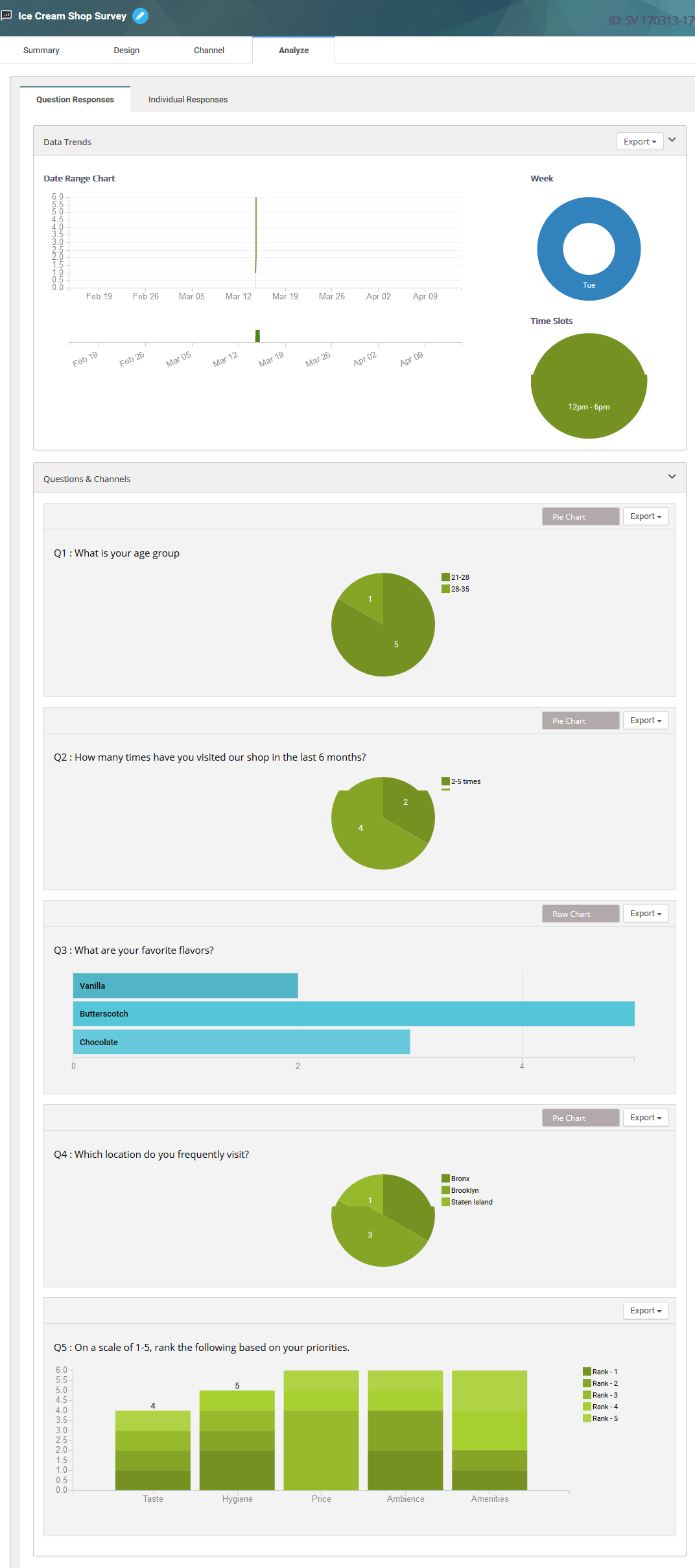 You can choose between different charts (link, bar or pie charts) to display the data in and export them into PDF files.

Sample Survey
For the purpose of illustration, we have created a survey for an ice cream shop that is looking to learn more about the preferences of its customers and gather feedback. Feel free to try it out!