The Work Order Home view
The work order home view displays all the work orders that are added into the system. You can filter the list to view work orders that are important to you. You can filter it based on criteria –  like priority, date and so forth. The work orders can be viewed as a list or as cards in a grid.
You can access a more detailed view of a work order and create similar new work orders for customers Or you can create a work order from scratch.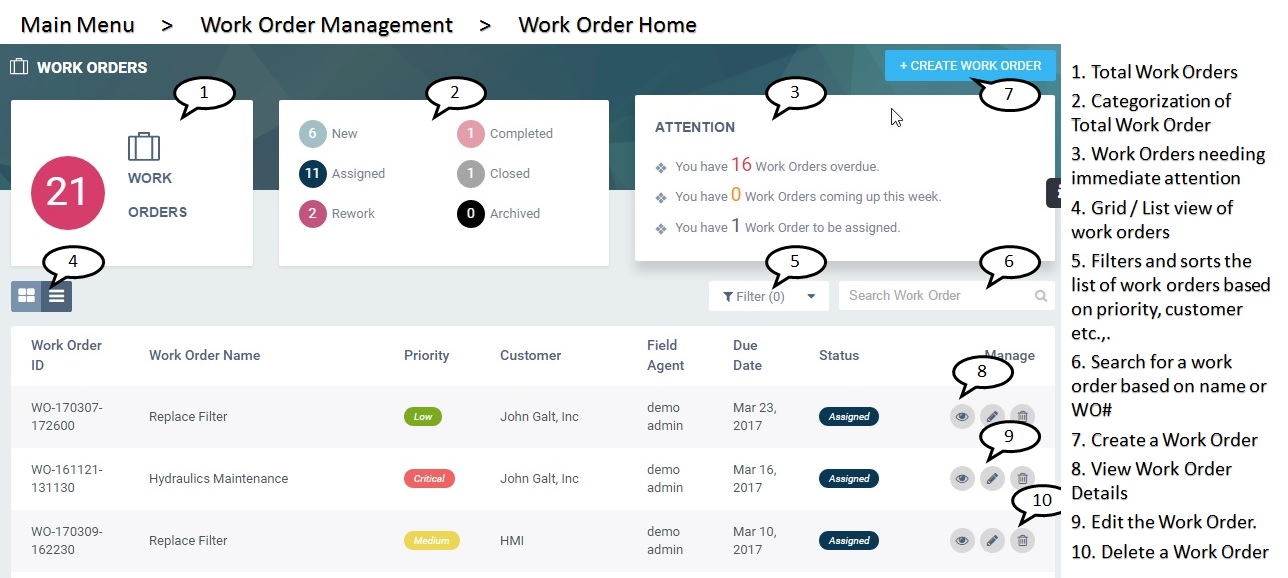 You still need clarity on the Work Order Home view, then write to support@reachoutsuite.com.