Working with Photos
"Photos" is a feature that field technicians use to capture pictures from their site visits using the Reachout App on their phone. Technicians or agents can add comments or just freehand over the pictures. These pictures are submitted with the form.

Steps to Follow:
Open the ReachOut App
Find the Inspection you are about to begin and click on it.
Click on Download Instructions which downloads the forms for the Inspection / WorkOrder.
Select the Form
Select the Page in the Form
Click on Add Media.
Take pictures directly from the phone or attach pictures from the gallery.
Write on the pictures
Add notes to the Pictures.
Hit the back button and go the Inspection details
The Media Icon will have a number that shows you all the pictures attached to the Inspection / WorkOrder
Double click on the media icon to see the pictures.
Click on a specific picture to open it in full view.
Write on the Picture make notes or changes you wish.
Go back to the Inspection / Work order details page.
Add Pictures from the Web Browser
Photos can be added in from the Web browser. Here are the steps to add images;
Select the Inspection from My Inspections or if its a work order select it from My Work Orders.
Click on Start button next to Forms, to start filling the form.
On forms scroll down till you see the attach button and click on it to attach photos.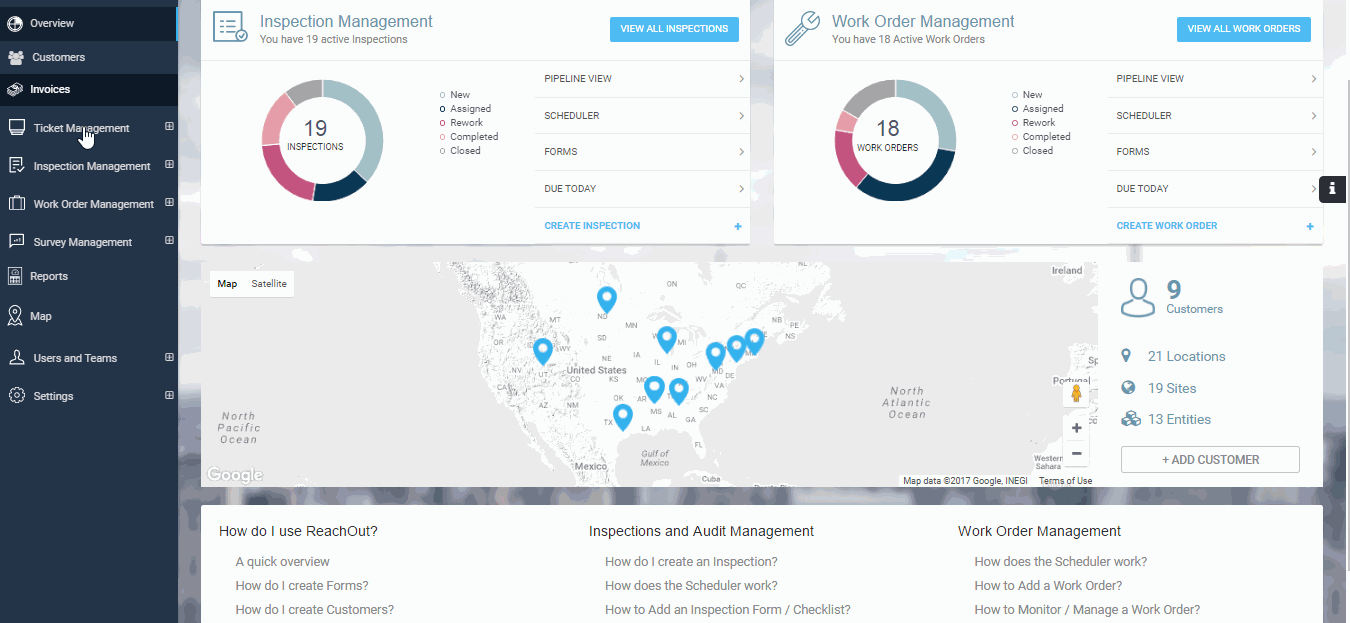 Note: There is an upload limit of 5MB.