The World's Most Affordable Field Services Organizer
A simple-to-use mobile app. Cloud-based administration.










Customer support has been amazing. The software is very easy to use and requires minimal training for all involved. The team are always looking to improve the package and take all feedback seriously.

Ross

Manager, Construction Company
Software is very easy to use in the office and in the field. Reach Out is always making improvements and adding new features on a monthly basis! Customer service is amazing- they answer within minutes and even call me to check in!

Cheryl V.

Office Manager
ReachOut enables easy communication between our office and the field crews. I am really happy with this product as it pinpoints timeline when orders are due and pipeline view gives the ability to move work order from different status.

Micheal Shea, Office Director, Wolf Contracting LLC.
It was simple and fast to get my team using the app. The app is easy to learn and administer across the team. Great customer support. They answered my questions very promptly.


Mike Mangini, Manager, BCBS
Communications were great — always clear and timely; the organization of project tasks and the deliverables were highly professional, yet the team was flexible and rapidly found solutions when new requirements arose.

Shaun Strickland, Project Manager, Web-Op.
Stay in Control of your Team and Processes
Get huge force multiplier effects with our cloud-based, state-of-the-art control center. With all the customer data in one place. Win big by tracking real-time progress with dashboards, GPS, and Kanban views to avoid surprises. Use the app to get your field personnel everything they need to know.
Switch from Paper-Based to Digital Forms
Quickly transition from time-consuming paper-based forms to styled digital forms. Choose from pre-defined, branded styled forms or request custom ones from the Form Marketplace. Explore
Offline? Not Off work
Collect data, photos, estimates and costs offline through our Android and iOS apps. Upload the completed information when back online.
You don't Always Need a Bigger Team
Eliminate repetitive tasks and paper. Reuse form templates. Customize your workflows to improve productivity.
Fully Supported
Designed, developed, and supported by Fingent: since 2003, a leading software developer headquartered in NY and offices around the globe.
Calendar and Easy Scheduling
Manage team utilization. Assign work using the drag and drop feature. Field staff is automatically notified with the latest schedule.
No Programming Knowledge Required
Easy to use interface to create simple or complex, reusable forms for mobile. Add instructions, help text, photo requirements, logic and more.
Manage Operations Remotely
Administer work from desktop, laptop or tablet. Easily access any work item. Aggregate information by customers, work orders and inspections.
Robust Technology
It's a completely integrated system — with a rich web backend and an ingeniously designed mobile app. Regular backups, secure connections, native Android and iOS apps, proven web technologies – fully managed by us to ensure business continuity.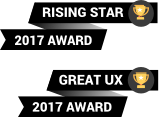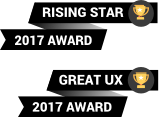 Conduct Inspections and Manage Work Orders Easily with ReachOut Suite
ReachOut Suite improves operational efficiency in field service management by eliminating paperwork and streamlining processes through digital forms and workflows. Lower your costs up to 25% and increase the billable hours of your field service personnel by more than 5% with ReachOut.
Simplify Field Data Capture with Styled Digital Forms
Free your agents from tedious paperwork and equip them to collect field data easily using mobiles/tablets. Our form marketplace entails a wide array of industry-specific work order and inspection templates, that can all be custom branded to reflect your company identity. Convert your paper-based forms to their digital equivalents or request custom forms to suit your needs.