Hope our product is taking your business to greater heights. So here are four new wonderful features that would ensure the accountability of field agents, improve the look and feel of reports and so on..
Field Agent signature:
Previously, there was only a 'customer signature' feature before completing an inspection or work order. Now, there is also a 'field agent signature' feature where the field agent can provide his or her signature as a confirmation for the work done.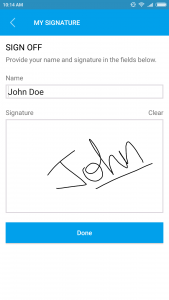 New design for the PDF reports:
To put in a nutshell – a simple, modern and clean design with a much better page layout. Some of the highlights of this new design include a map, large images, a brief description of Reachout on the last page and so on..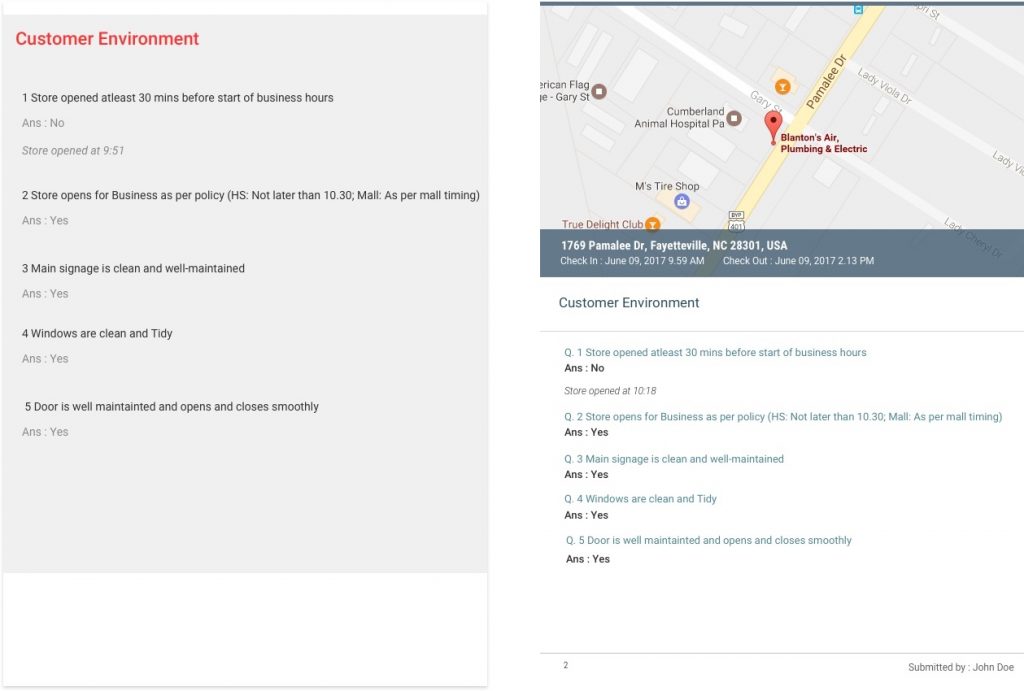 Custom branding:
At one time, if the company logo had to be viewed on the mobile app, the field agent had to upload it manually. But now, another user is uploading the company logo on behalf of the field agent(ie the admin) and that too, from a different interface(ie the web app). Believe it or not, all this happens on real-time.
How do customers benefit from this? Their end-client can view the company logo through the mobile app even though the field agent forgets to upload it.

                     
Work flow engine update:
The work flow engine or rules engine, which defines a status to each event has been updated. These changes have been incorporated in both Inspection Management and Work Order Management.
For eg: The work flow engine with respect to 'Work order management'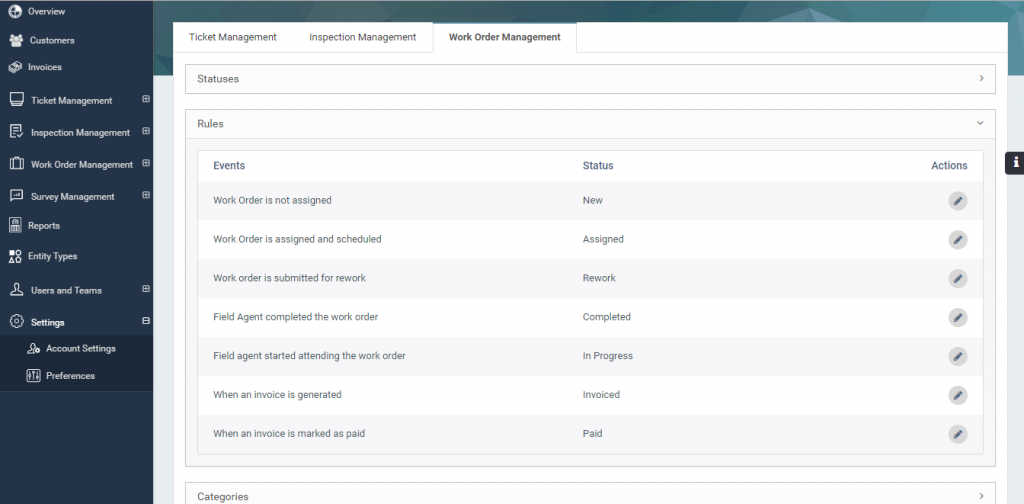 ReachOut: Inspection & Work Order Management Software
Do you still use paper or Excel spreadsheets to manage your service business? ReachOut is a web and mobile solution for companies to schedule, dispatch and deliver inspections, work orders, ticketing and more.