Check-In / Check-Out
The Check-In and Check-Out Feature time stamps when the technician checks into the task, takes a break and checks out after completing the task. The technician/agent uses a slider button to use Check-In/Check-Out feature.  This feature is provisioned to the tech when the Inspection or Work Order is created.
This Feature is selected when we create a work order or inspection at the section titled  Check-In / Check-Out Feature.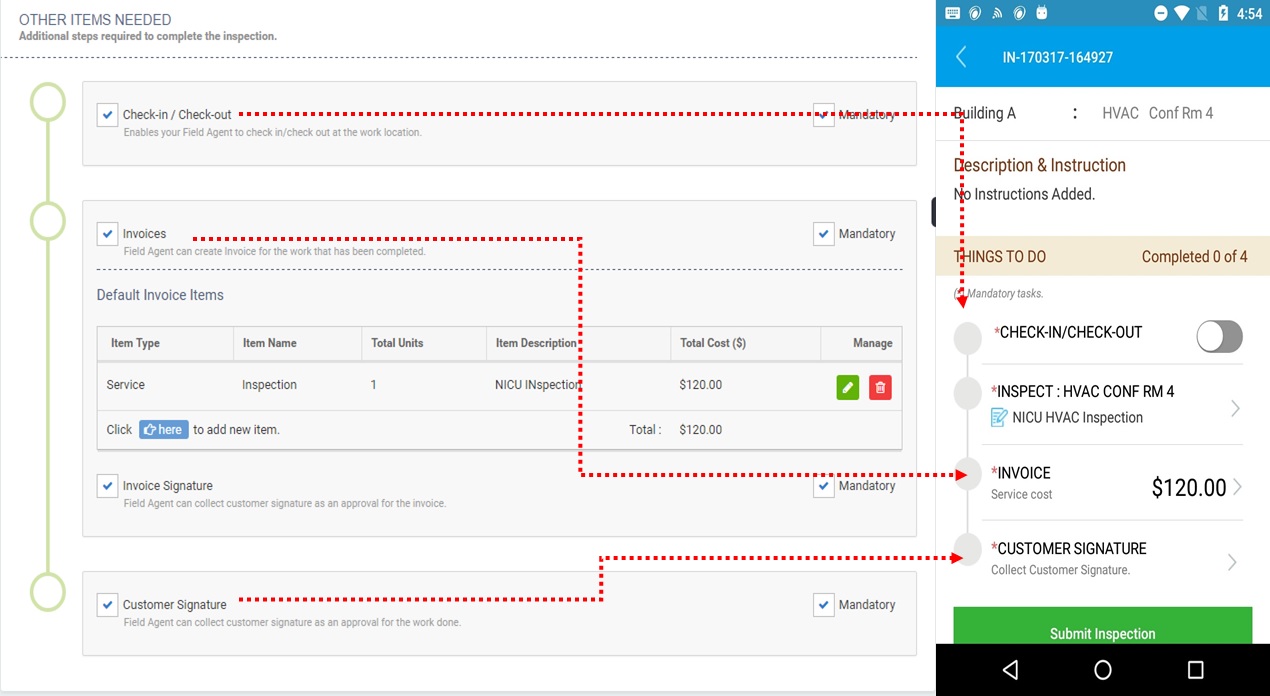 This sliding button generates a timestamp for
Check-In time
Break time
Check-Out time
If this feature is made mandatory, the technician will be required to check-in before beginning the task, and check-out before being able to submit the task.