You may want to create a PDF document from your work order for archival, submission or to meet legal requirements. This article tells you how to export a Work Order to the PDF format in a few easy steps.
Click on the "Action" dropdown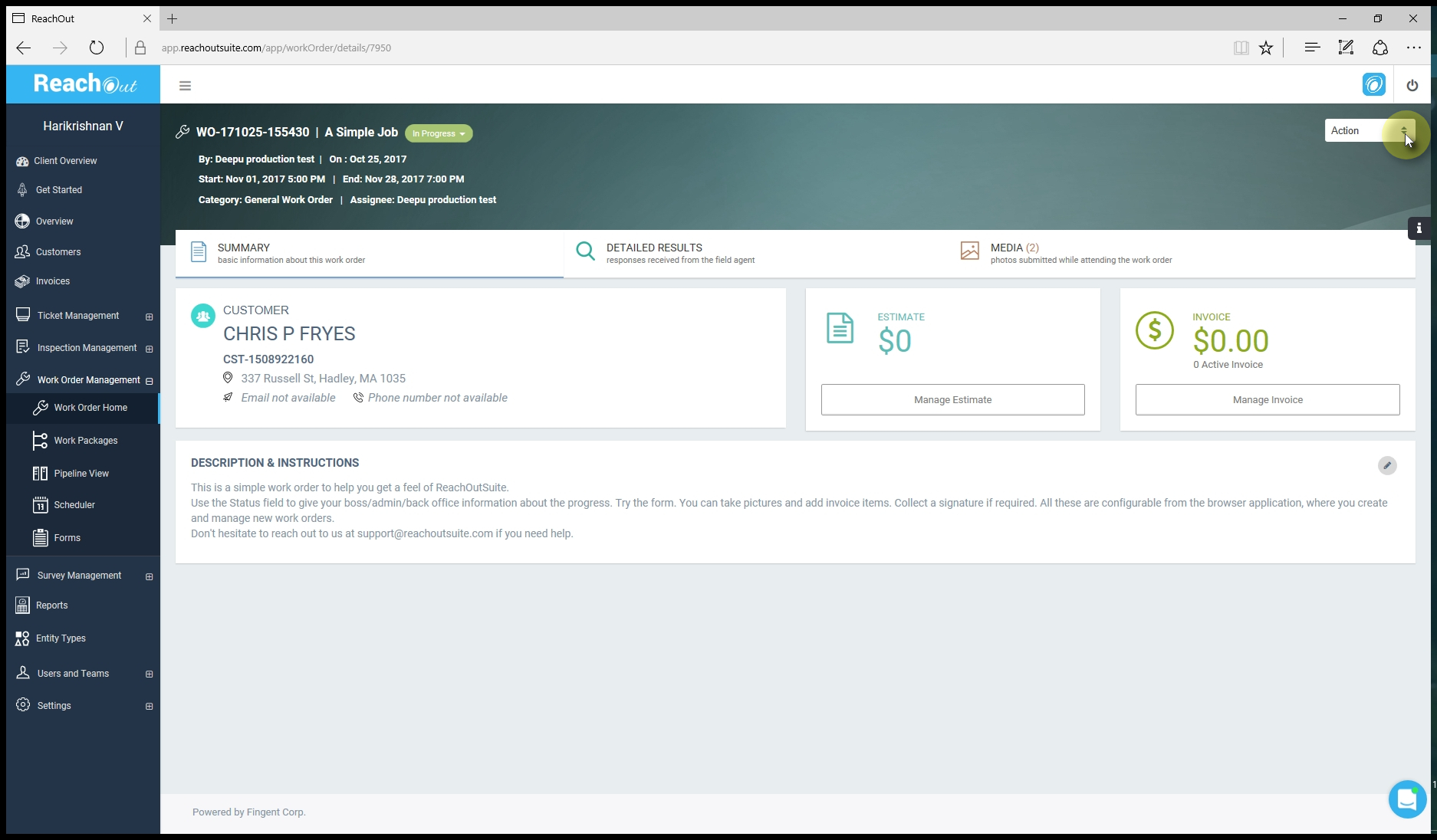 Click on the Action dropdown to the top right of your screen.
Select "Export" item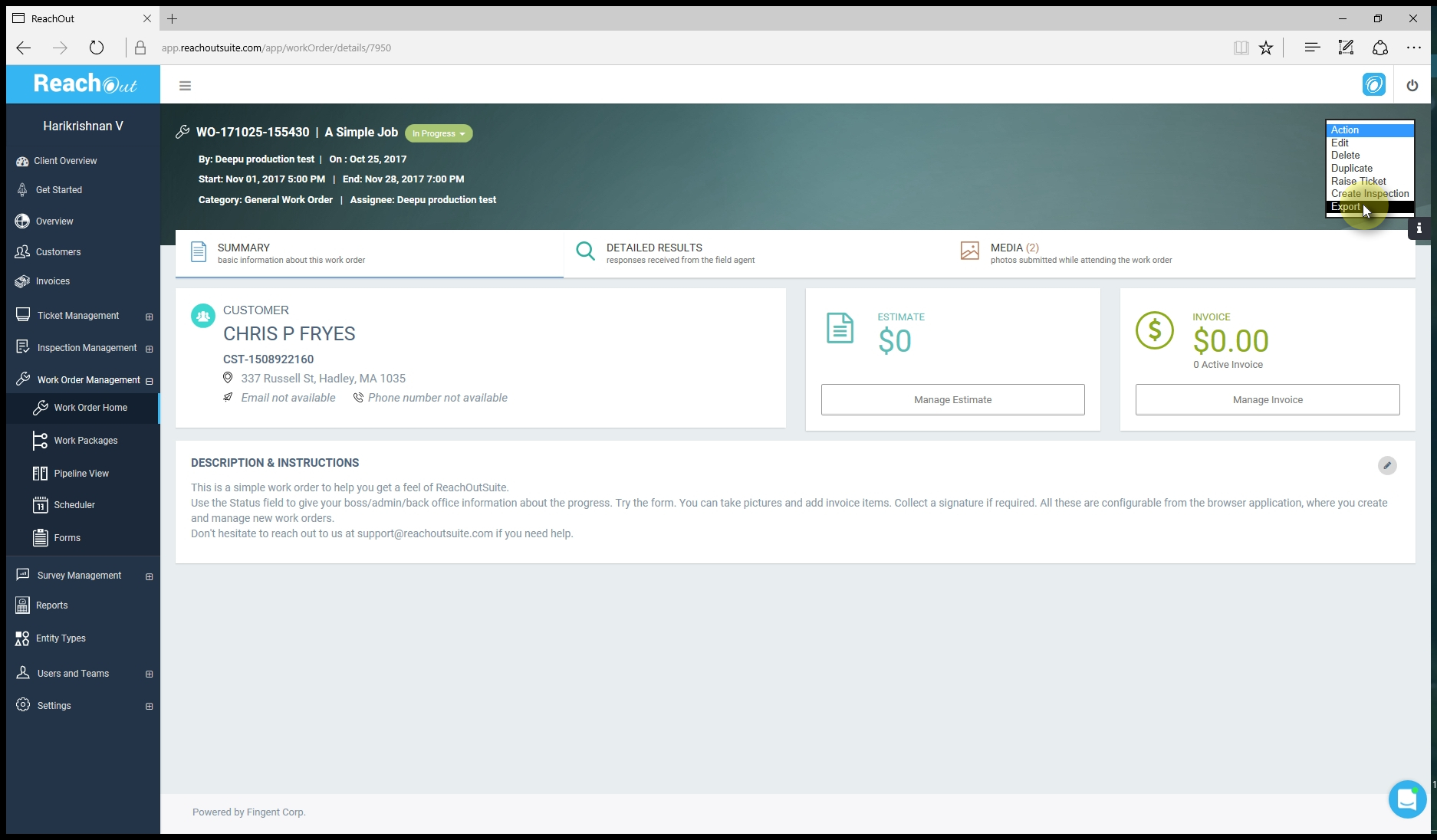 You should see a list of actions for the work order. Choose the "Export" option.
Select items for Export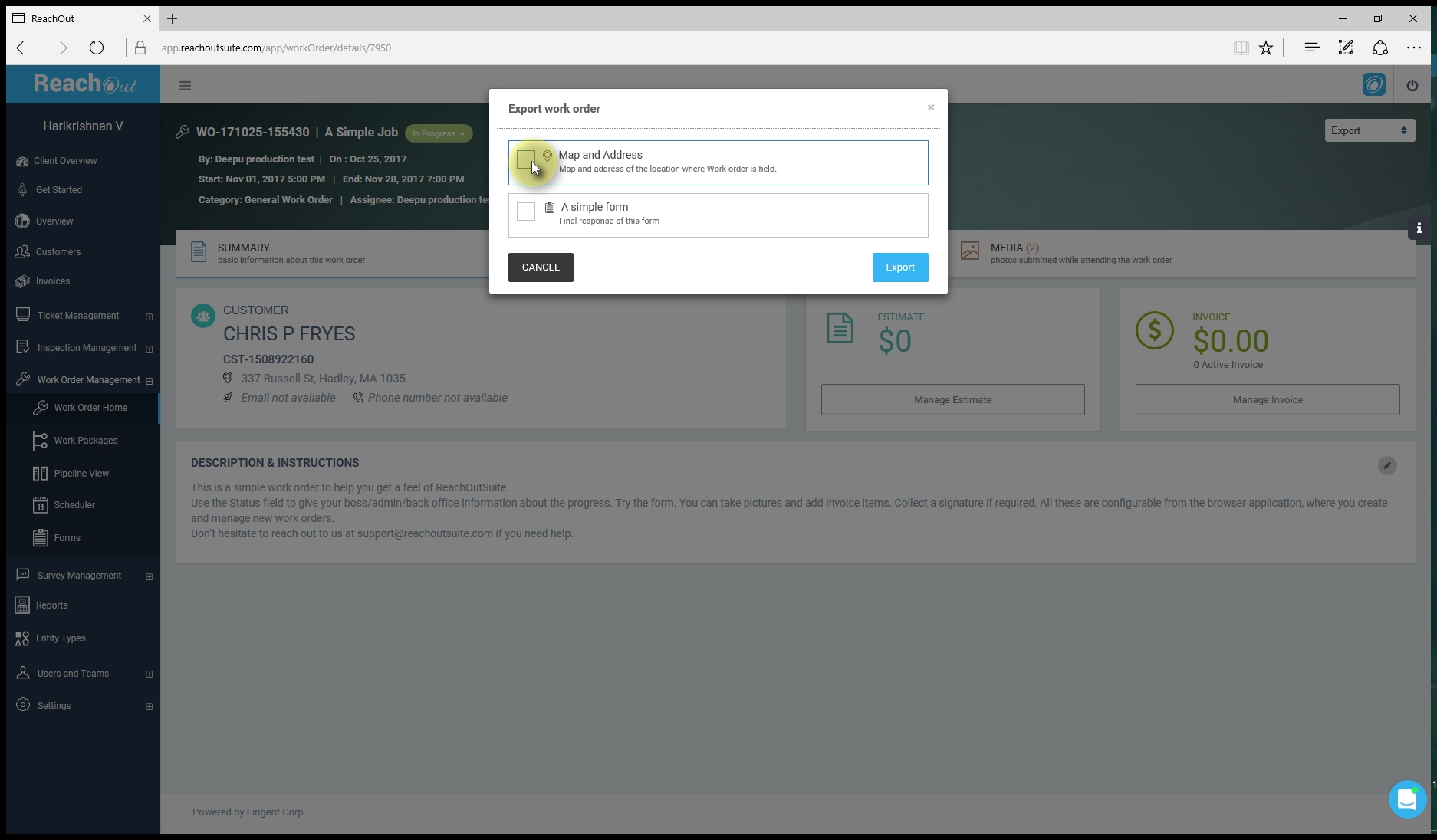 You can choose to export different items from the work order package. You can select more than one item. All items you choose here will be collated into a single pdf report.
Click on "Export" button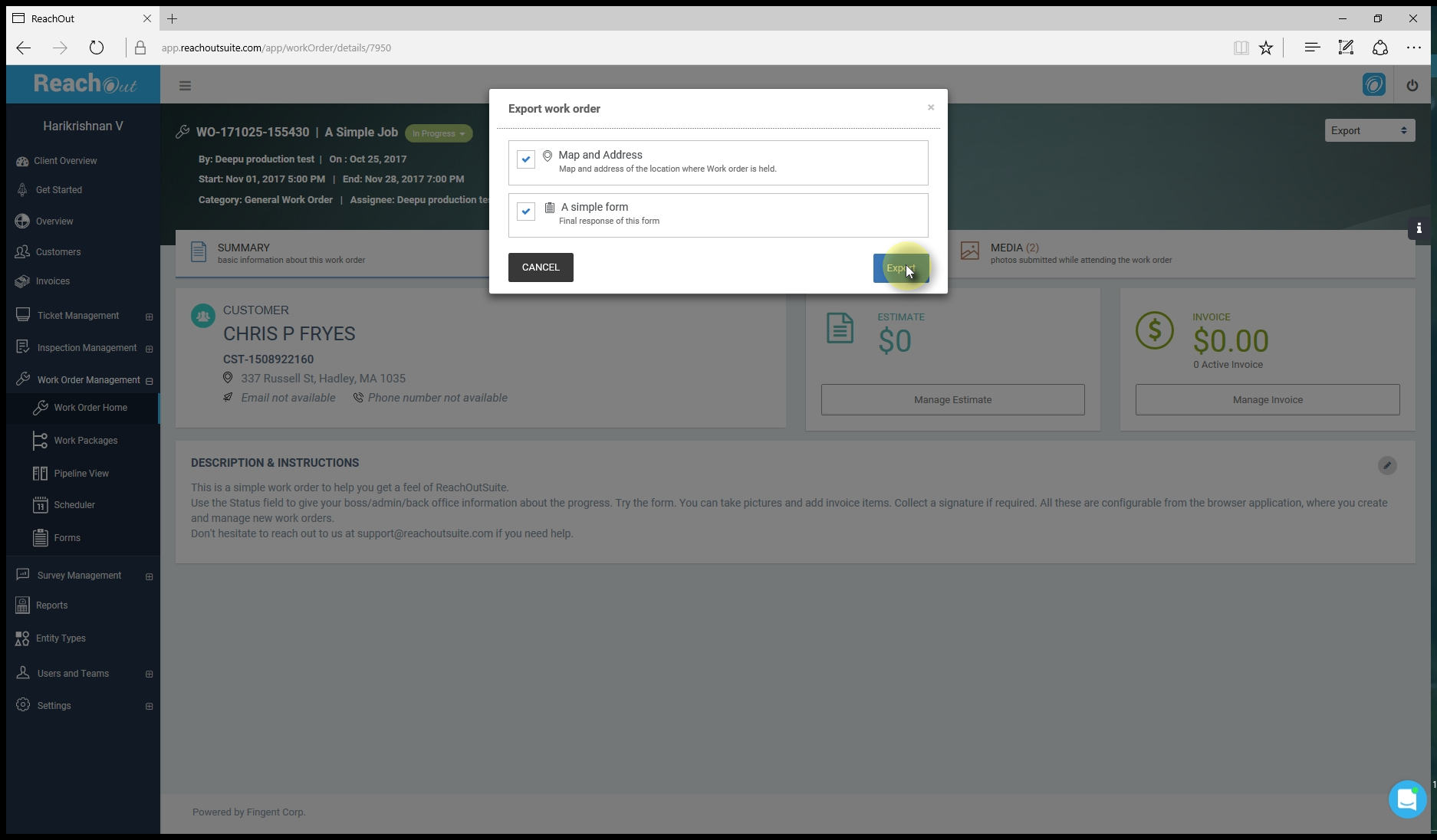 After selecting the items you want in your report, click on the "Export" button.
Save the pdf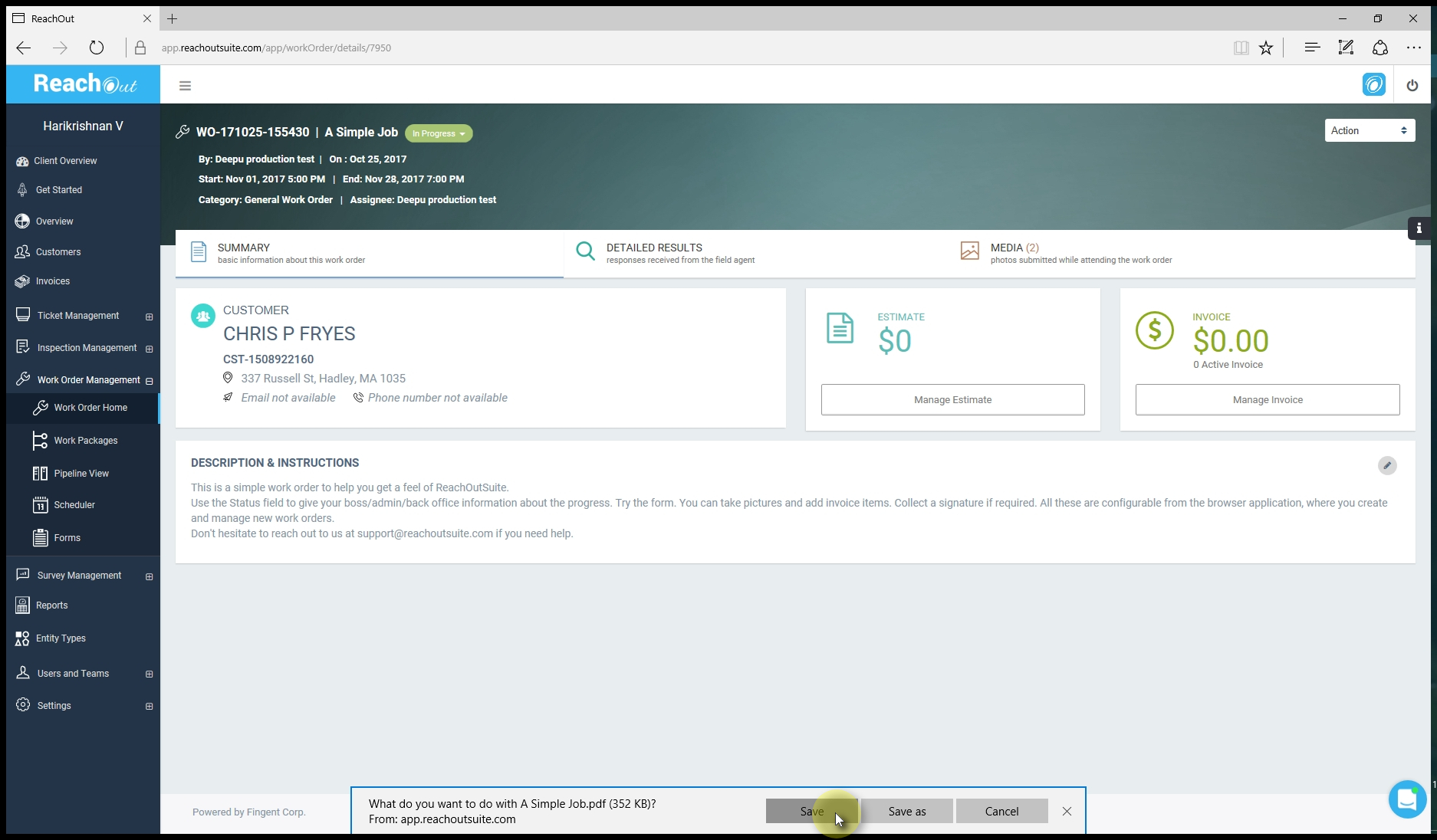 Your browser will show you an option to save the PDF. Some browsers (like Google Chrome) open the pdf in a new tab. You can save the pdf from the tab. Others like Edge ( shown in this screenshot), pop a dialog box.
Click on "Open" button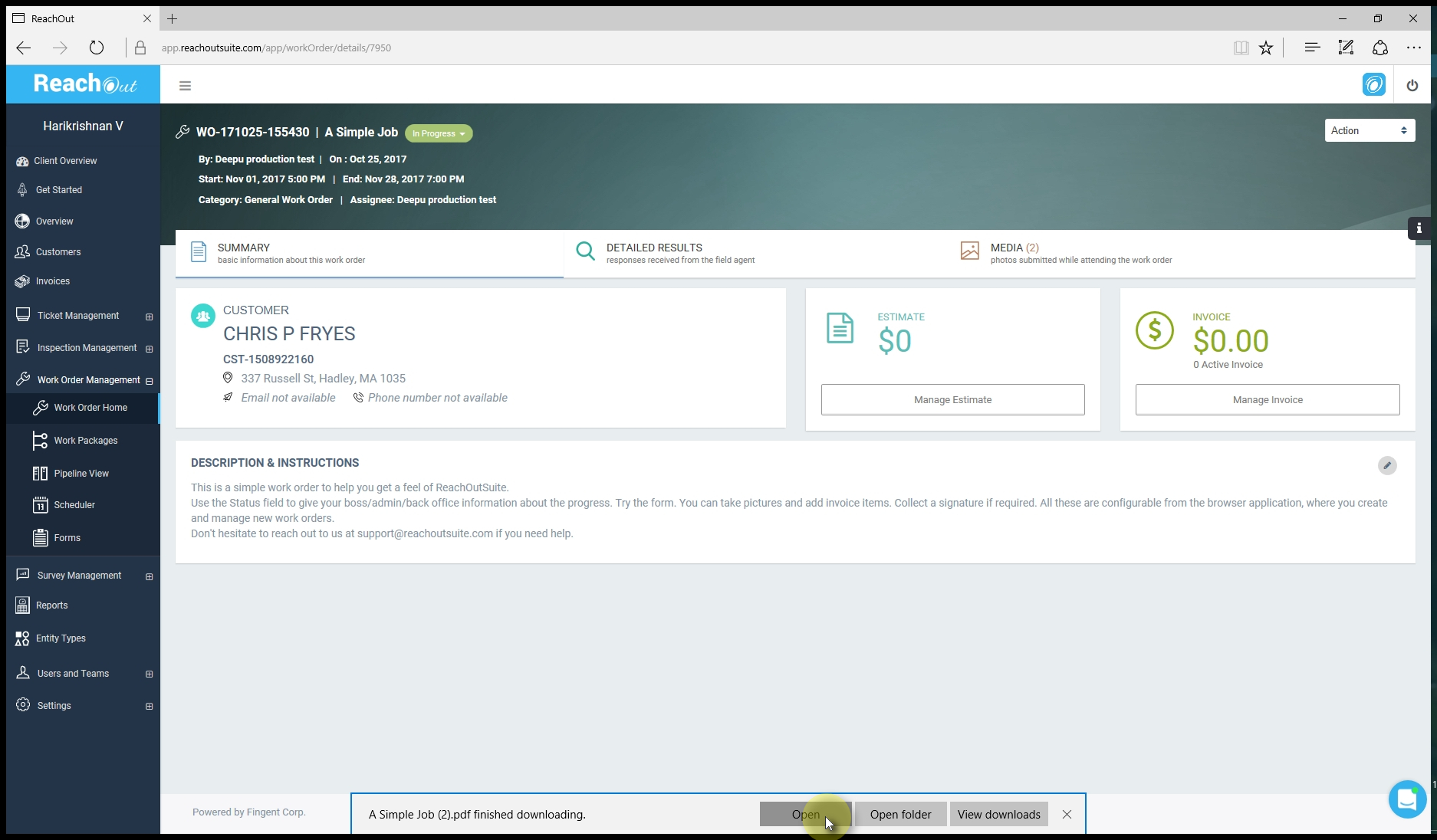 Good job!
Open the pdf in a pdf viewer of your choice. You should see the cover page, with the items you selected for export.