Why Do I Need Quotation Management?
Quotation Management enables you to easily track and manage all your created quotes through a single medium.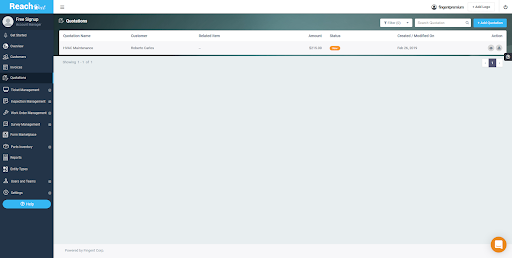 Quotation management lets you –
Create

Create quotations for work orders laying down all estimated costs. Include details complete with statuses and terms & conditions.

Collate

Organize your quotations based on status, work type, and customer. Gather all details all in one place and collate for easy retrieval and reference.

Share

At the click of a button, send finished quotations as pdf attachments to customers via email.

Convert

Easily convert approved quotations to work orders without the need of re-entering client or quotation data.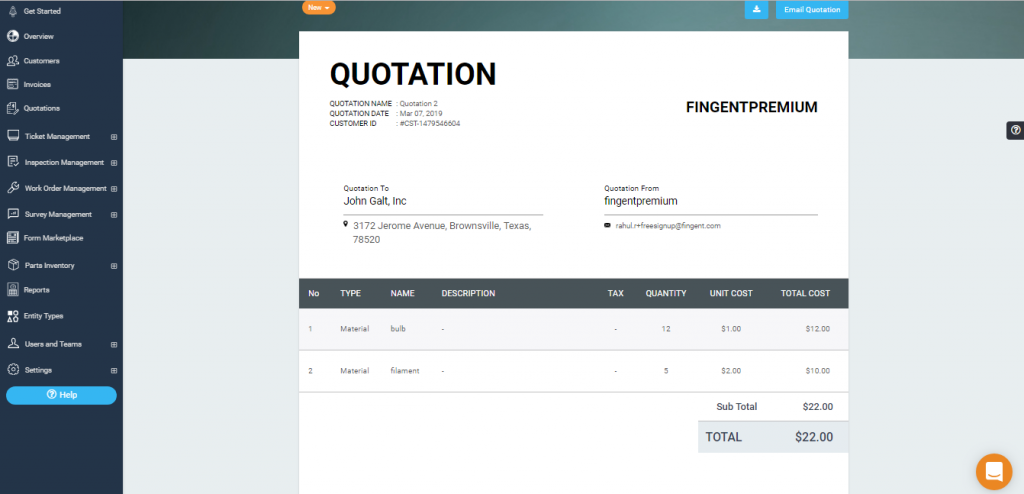 Quotations can now be converted into a work order/inspection, wherein the approved quote will be converted as an estimate automatically. This can be viewed by the agent from the ReachOut mobile app when the work is scheduled for them to execute.