We are delighted about the new features being added to ReachOut Suite this month. These features impact changes to currency symbols and rescheduling activities for field agents. As you know by now, we are constantly improving and adding more to ReachOut Suite on a frequent basis.
Rescheduling Work Order or Inspection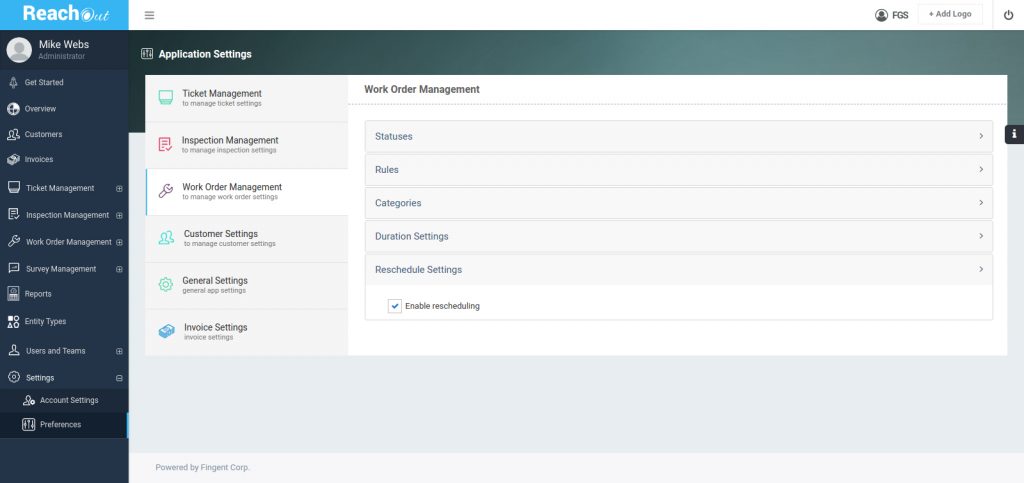 What if the field agent finds out that the customer is not available at the site? What if the customer requests another day and time for the inspection or work order to be fulfilled? Under these scenarios, the field agent can now reschedule inspections or work orders right from the field. The administrator can enable/disable the reschedule option for all field agents under the Settings > Preferences > Select Work Order or Inspections Management > Enable/Disable rescheduling.
Multiple Currency Symbols (EUR, INR, ZAR, GBP, CNY, USD)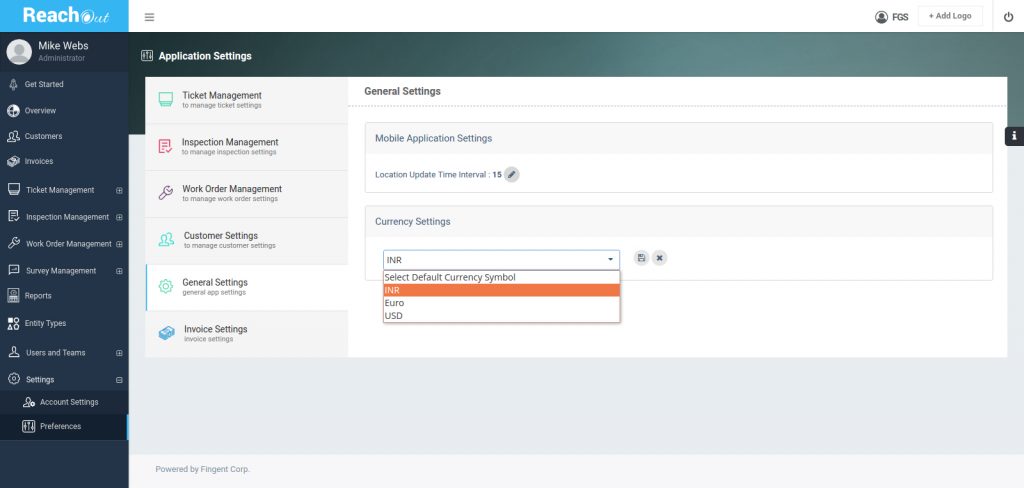 Based on popular demand, we now support multiple currencies on our application. The default US Dollar currency can be changed to the preferred one of your choice. The currencies supported are Chinese Yuvan(CNY), Euro (EUR), Indian Rupee(INR), South African Rand(ZAR), British Pound(GBP) and US Dollar(USD). You can select your currency under general settings from the drop-down list. This helps the administrators for generation of invoices and estimates in their local currency. This feature is available for both current and new users. Note: only the currency symbol changes and not the monetary value.
We hope these features make ReachOut suite more useful! Have questions? Need help? You can contact us on live chat and email for support.
ReachOut: Inspection & Work Order Management Software
Do you still use paper or Excel spreadsheets to manage your service business? ReachOut is a web and mobile solution for companies to schedule, dispatch and deliver inspections, work orders, ticketing and more.