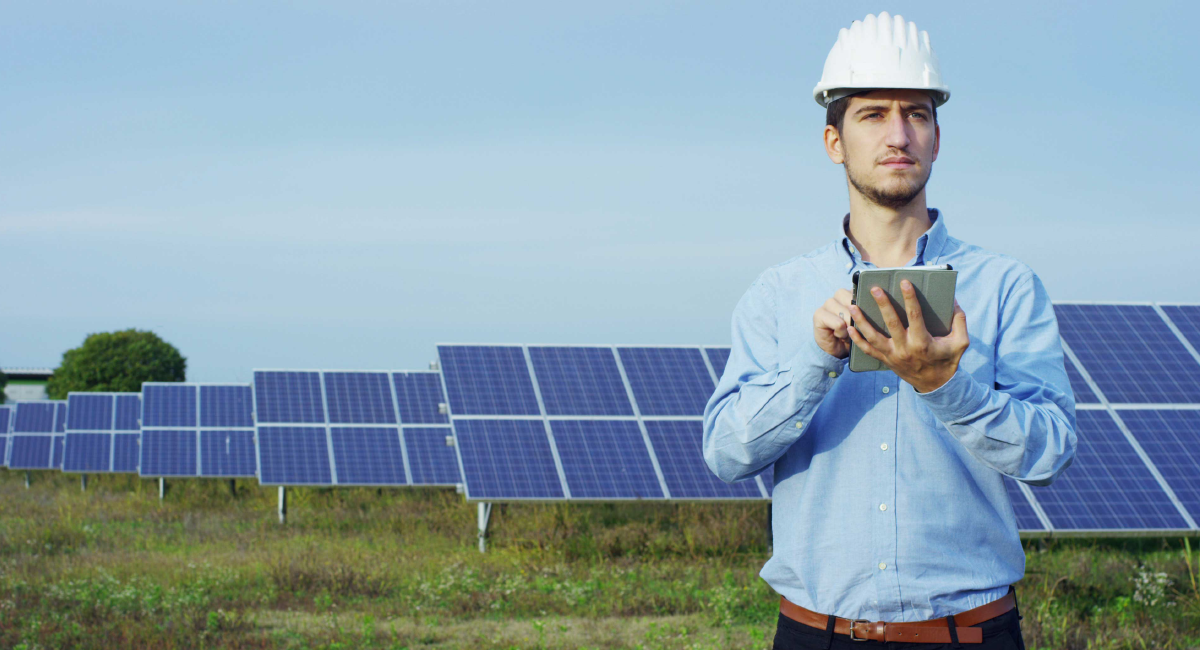 5 Keys to Fine Tune Your Field Service Business
Technological disruptions and economic circumstances are currently placing field service businesses in an optimal position to transform the way they do business. On the one hand, field service companies can take advantage of the benefits of technologies such as AI, IoT, cloud-based systems, field service management tools, geolocation, and so on. And on the other, they are going through a cultural transformation to align the benefits of digitalization to their clients and business processes. 
Going forward, field service companies need to consider technology and innovation as a profitable investment rather than an expense. The only way ahead is to transform your business to cope with the new realities. 
Let's take a look at the essential keys to transforming your field service for positive outcomes. 
Related Reading: 7 Major Changes To Be Seen In Field Service Industry By 2020

1. Roll out Field Service Management Suite as a Digital Backbone
Most field service enterprises equip their technicians with field service management (FSM) suite. The best field service management application is one that offers capabilities relevant to operations, such as:
Allocating the best resource for the job based on skill, availability, and  performance metrics

Ability to communicate appropriate service information from the client's installations

Geolocation for real-time tracking

Collaboration for seamless exchange of information among stakeholders

Sleek dashboards and reporting to make things easy for users
Mere adoption of the latest technology will not work wonders though. Technology is only an enabler for great things. Smart companies leverage new technology to do things better and to innovate new products. For instance, you can deploy IoT to gather real-time information from machines. The system decides the best time to carry out updates and maintenance. Likewise, you can leverage geolocation capabilities to assign emergency repairs to the nearest qualified technician available. 
2. Create a Digital Ecosystem
It is not advisable to roll out a field management suite or any other technology in isolation. A field service management software without technologies like SMAC (Social, Mobility, Analytics, and Cloud) and IoT is not competitive. Creating a digital ecosystem around these technologies generates synergy. 
A digital ecosystem should enable the seamless and natural flow of information. For instance, the FSM system logs the time spent at a client's site. The data is transmitted automatically to CRM and ERP. Up-to-date information across systems improve customer support, strategic planning, and all other functions. 
At the backend, seamless flow of information updates inventory, synchronizing operations and supply chain management. Many enterprises underestimate the huge efficiency benefits on offer through such enablement.
Related Reading: How IoT and AI is Driving Field Service Innovation
3. Invest in Automation
Automation is the lifeblood of any digital ecosystem. IDC estimates that the automation of business processes will lead to a 20% increase in employee productivity. It brings about great process efficiency and accuracy as well.
Emerging technologies such as the Internet of Things (IoT) and Artificial Intelligence (AI) drives automation in FSM and other enterprise suites. Automation also enables:
Scheduled maintenance

to determine when a machine is due for repair. The system assigns technicians, and simultaneously places orders for spares, all the while keeping the client in the loop.

Scheduling technician shifts

. Objective, rule-based and transparent scheduling contributes greatly to productivity and job satisfaction.

Auto execution of routine processes

, such as reporting. Technicians spend their time and energy on servicing installations rather than on unproductive clerical tasks. 

Auto-billing clients soon after work completion

, to improve accuracy and prevent revenue leakage.
4. Make Data-Based Decisions
Big Data analytics helps you unlock insights that are not easily decipherable otherwise. 
A good analytics engine is one that;
It generates valuable real-time insights

from operational and customer data. Some common insights include consumption trends, customer preferences, profit per territory, and more. Decision-makers could use such insights to simulate hypothetical scenarios or what-ifs.

Identifies bottlenecks and trouble spots in business operations

, enabling prompt interventions. 

Identifies structural inefficiencies

, enabling prompt remediation.

Makes the explicit history of service

, to automate usage-based maintenance actions 

Delivers rich dividends in customer acquisition and retention

, by offering a complete view of the customer. The age of sitting and waiting for calls from clients is a passé. Businesses have to identify potential clients and push their services to them. Big Data makes explicit the most interested customers, and the triggers likely to impress them.
5. Transform into Responsive Enterprise
Only a responsive organization thrives in today's challenging business environment. Increasing competition and highly aware clients shift the balance of power to the customer. To survive, enterprises have to keep the customer at the center of whatever they do. To do so, they have to be proactive in taking feedback from customers.
Smart enterprises co-opt feedback as part of their core business process and strategy. They collect feedback and comments soon after work completion. They also gather client reactions through social listening and other tools.
Related Reading: Keeping Your Field Service Customers Satisfied In The Digital Era
Processing and acting on feedback is more difficult than gathering it. Successful managers fine-tune operations and make other proactive interventions based on valid feedback. They also make suitable structural modifications, factoring in customer convenience, preferences, and wants. Recording the feedback in the CRM makes explicit customer expectations, improving engagement.
Many companies make the mistake of limiting the feedback to external clients. Smart field service businesses value their field service technicians as internal customers. The technicians, being the first in the line of contact with the external customers, understand ground realities well. Their feedback is invaluable to grasp the practical realities of day-to-day operations. 
ReachOut is an advanced Field Services Management suite that facilitates the digital transformation of service businesses such as yours. Contact us to know how our experts can show you the best way to achieve success with technological and business transformation. 
ReachOut: Inspection & Work Order Management Software
Do you still use paper or Excel spreadsheets to manage your service business? ReachOut is a web and mobile solution for companies to schedule, dispatch and deliver inspections, work orders, ticketing and more.