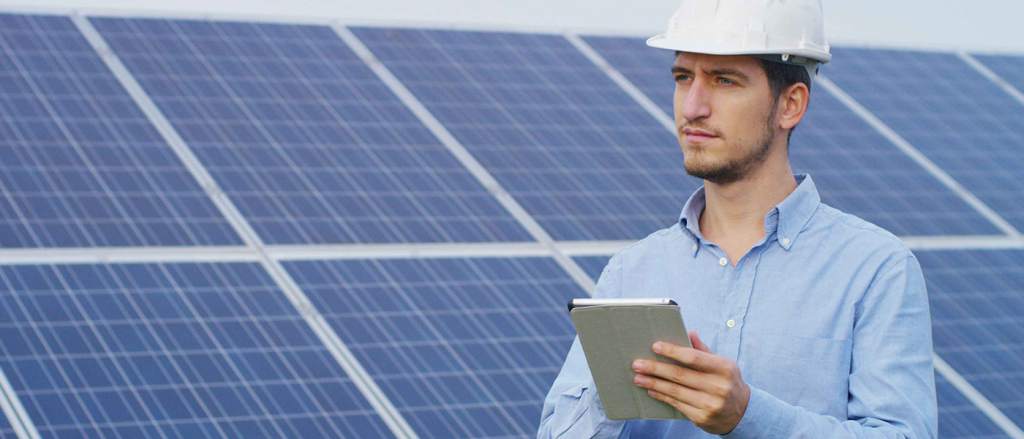 How Field Service Management Software Improves Remote Working Efficiency
The coronavirus spread has forced many businesses to operate remotely. For the field service industry, managing a remote workforce is challenging in the best of times. Adhering to social distancing and safety norms and attending clients' requirements will raise the challenge manifold for field service providers. In such a situation, how can you effectively manage the field technicians you send out on service calls while working remotely? Here is how a Field Service Management or an FSM Suite helps you overcome this challenge.
Read More: Keeping Your Technicians On-Time with a Field Service Management Software
1. Sync Work Order Management & Scheduling with the FSM
Managing your remote workforce effectively requires integrating your work order management with the FSM.
The field service management suite assigns a field agent to a fresh job. For instance, an AI-powered FSM suite scours through the field agents list to match the most suitable agent for a particular job. The algorithm will verify all relevant factors before assigning a field agent to any specific job. Some of the factors considered include:
Approved leaves

Mandatory time-off after a previous job

Agent skills and qualifications

Distance from the worksite

Nature and urgency of the job
Automated scheduling benefits all stakeholders
Save time and effort:

Schedulers and dispatchers no longer have to rack their brains and spend countless hours on the scheduling process. They can track the

automatic scheduling

from anywhere and override the algorithm for any required exceptions.
Real-time updates:

Customers get timely updates on the technicians or agents assigned to them, with the expected time of arrival and other details. The real-time push notifications reduce the pressure on customer support.
Support self-service:

For employees, FSM promotes self-service. The algorithm schedules time-off and holidays based on the set rules. Employees may apply for leaves through their smartphones and get automated approvals. The leave management system approves eligible leaves or escalates the request to the supervisor. Scenarios of agent shortage or spike in demand get escalated to the supervisor. Any leave granted syncs with the work schedule.
Read More: Optimize Your Field Service Scheduling With These Tips
2. Centralized Operations
Using disparate systems to track many simultaneously running projects leads to confusion and errors.
A field service management platform centralizes remote operations and simplifies the processes of decision-making and planning. Having the entire data on a single dashboard allows managers to make informed decisions. Decision-makers do not have to bounce back and forth between siloed systems, which ultimately improves their efficiency.
A centralized dashboard with data aggregated and integrated from other applications helps all stakeholders:
Work order management:

Allow managers and supervisors to assign work orders and track technicians' progress in real-time. Field agents get comprehensive and accurate details of the task and customer preferences.
Maintain up-to-date customer data:

Offer field agents accurate customer details such as ticket description, service history, and navigation to the worksite.
Streamline workflows:

The managers and supervisors get powerful tools to orchestrate the day-to-day operations.
Real-time incident ticketing:

The integrated dashboard gives a bird's-eye view of the entire operations. Managers may identify hold-ups or potential customer dissonance issues, to make prompt interventions.
Seamless inventory management:

The automated backend reorders the consumed items, avoiding out-of-stock situations.
Real-time data update:

Real-time updates to inventory, accounts, and HR ensure that all systems work with up-to-date information.
Cloud-based FSM delivers the dashboard through mobile apps, enabling anytime, anywhere control. The concept of office becomes superfluous for managing work.
3. Seamless Collaboration
The field agent may use the robust and secure communication channels embedded in the FSM to:
Seek help from remote experts to diagnose a difficult issue, or troubleshoot a complex problem
Contact managers to solve customer issues in real-time
Seek clarification on the extent and scope of work from supervisors.
The robust collaboration competence in FSM enables a key requirement of remote working.
4. Accurate Invoice and Payment Processing
A field service management suite makes invoicing and payment processing easy and seamless. Field agents spending time to generate manual invoice is a productivity wrecker. 
With an automated field service management suite, businesses can achieve the following:
Track the work done, generate invoices, and get it delivered to the customer through email or WhatsApp, in contactless mode. These invoices leave no room for clerical errors and prevent revenue slipping through the crack.
Collecting digital signatures free technicians and back-office personnel from considerable paperwork.
Apply discounts and manage warranty claims. A field agent who is unaware of the promises made by the customer support team is a big slip up, and sure to annoy the customer.
Collect payment on the spot through contactless payment modes. The transactions sync to the accounts software, and updates to the client database. The FSM suite issues timely push notification follow-ups for delayed payments.
Generate post-service or post-maintenance surveys for feedback.
The multiple advantages of a field service management suite empower field agents to serve more customers within the limited time on hand.
5. Smart Field Inspections
Manual field inspections often end up in chaos and confusion. An FSM suite brings sanity to the process.
An automated checklist allows field agents to carry out systematic inspections. The suite offers agents the correct forms and checklists for the job.
Artificial Intelligence-powered suites collect data from IoT sensors, reducing manual efforts.
Auto-generated reports, with timestamps, ensure integrity and accuracy to the inspections.

Electronic forms

, digital signatures, and automated reports eliminate paperwork.
Managing field service operations remotely is often a juggle. An FSM suite allows easy management of multi-site services at scale. International Data Corporation (IDC) predicts that by the year 2020, almost three-quarters of the entire U.S. workforce will be mobile-based. According to Salesforce's 2019 report titled "Mobile Workers Become the Face of Brands", 89% of the service decision-makers are of the opinion that a customer's impression with a mobile worker is a reflection of their brand. Salesforce also states that 61% of workers are working outside the office and the number is only rising. 
Read More: How an Intuitive Field service management software Contributes to a Happy Workforce
Field service technicians carrying smartphones, tablets, iPads, and wearable devices are becoming a common sight now. The remote workforce management trend will keep evolving and businesses need to utilize new technologies to improve their workflows and business practices. ReachOut's FSM suite incorporates advanced technology and features that can be customized to your requirements. Get in touch with us to learn more. 
ReachOut: Inspection & Work Order Management Software
Do you still use paper or Excel spreadsheets to manage your service business? ReachOut is a web and mobile solution for companies to schedule, dispatch and deliver inspections, work orders, ticketing and more.