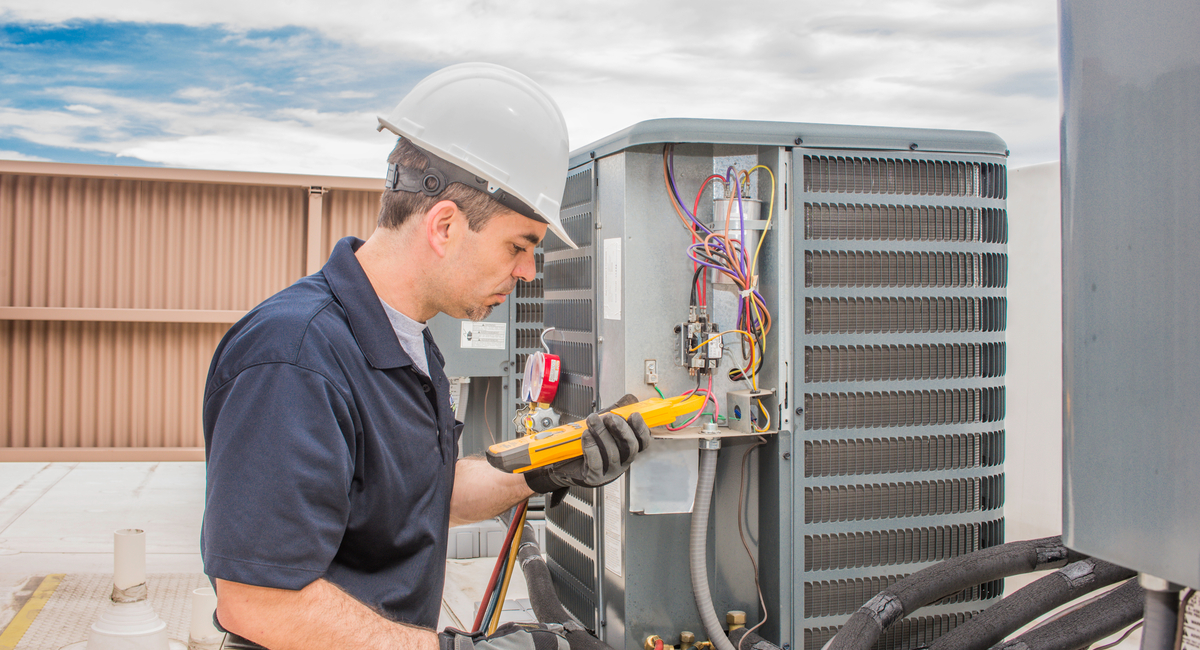 Improving Profitability Using Appliance Repair Scheduling Software
Appliance repair businesses are booming as an increasing number of people now prefer to repair their appliances instead of buying new ones. The use-and-throw culture has gone out of favor because of the grim economic outlook, loss of jobs and layoffs, and increasing concern for the environment. But the appliance repair market competition is cutthroat, with slim margins. Increasing rates come with the risk of a competitor taking away the customer. Appliance repair management software, if used the right way, helps your business stay competitive. So how can you boost your appliance repair business's profitability? Here are a few ways. 
Read more: Tips to kick start a successful appliance repair business
1. Improve margins
Improving margins boosts profitability.
Estimate the total cost of running the business. Review the costs related to repair parts, labor, payroll taxes, employee benefits, vehicle, and other expenses. Review pricing to ensure that the rates charged for repairs cover all these costs and return a profit margin. Warranty contracts have lower, negotiated rates. Make sure the rates do not go below the minimum amount required to generate profits.
Appliance repair management software tracks the input variables that go into a work order. The software records the consumables, parts, labor hours, and other expenses. It then adds the mark-up to cover fixed costs such as rent and profits.
Pricing depends on business strategy. Some appliance repair businesses adopt standard pricing. Others bid on jobs based on the assessment of work involved. Either way, calculating the profit mark-up is tricky. Charging a high margin makes the service unattractive vis-à-vis competitors. The customer may pay up one-time, but will not return or recommend the service. A low margin makes the business non-remunerative and causes cash flow issues. Benchmark industry best practices, and feed the data into the software.
2. Tracks Parts
Sync inventory management with the software for appliance repair business. Automate reorder of parts used in repairs. Estimate the required inventory levels, and maintain adequate stock levels. Keeping repairs on hold for the right spares wrecks profitability and degrades the customer experience.
Return unused parts to the supplier, if not required for any future works. Else, tag each item, and retrieve it when needed through the inventory management app.
Keep stock levels high, since the COVID-19 pandemic has disrupted supply chains. Inventory best practices such as Just-in-Time inventory will not work until the pandemic ends.
3. Optimize Routes
Traveling to the client premises is a major expense for appliance repair businesses. Optimizing the routes reduces the travel distance.
Use the appliance repair scheduling software for optimal scheduling. Map the work orders assigned to a technician in such a way that they don't have to backtrack after completing one job. Assign experienced technicians for complex jobs.
Technicians spending less time on the road means more time on appliance repair. They can complete more work orders per day. Faster repair boosts customer satisfaction. Optimized routes deliver the benefit of lesser wear-and-tear for vehicles. All these can be achieved using the right appliance repair scheduling software. 
Read more: How Scheduling An Appliance Repair Software Can Kickstart Your Business 
4. Review First-Time Completion Rates
Every trip made by field technicians to repair an appliance is an expense. Multiple trips to fix the same problem reduces the profit and will make a work order a loss-making proposition.
Use the appliance repair management software to improve first-time fix rates. Review the intake process. Capture the complete information when scheduling the jobs, including:
The make and model number of the appliance

A description of what is not working

History of repairs or service
Sync the appliance repair management software with the inventory management suite. Technicians equipped with a proper list of appliances they will repair on a given day can help them carry the right parts and equipment. 
The software for appliance repair business should co-opt a robust communication module. Novice technicians stuck on a job should have the provision to contact an experienced technician over the phone or through video conferencing and fix the appliance, avoiding the need for a revisit.
Digital forms download: Customizable styled digital forms for appliance repair businesses 
5. Invest in Human Resources
Appliance repair technicians excel at identifying and fixing problems. But the business has to nurture and support their skills.
Manage the performance of field technicians. Identify the average time taken to repair appliances, and set benchmarks. Offer training to resolve performance issues. Procure tools to help technicians complete their work faster. Identify technicians with high first-time completion rates. Benchmark their work practices. Assign them as mentors to recruits.
Invest in eLearning systems to keep the technicians up-to-date. Train them in the required competencies and soft-skills. Integrate the eLearning module to the appliance repair management software. Identify the technicians with the right training for complex jobs.
Read more: How Knowledge Management Tools Can Boost Field Service Productivity 
Automate payroll, benefits processing, and leave processing. Enable employee self-service through apps.
6. Maintain Vehicles
Vehicle expenses make up a sizable chunk of costs for field service businesses.
Preventive maintenance improves fuel-efficiency and pre-empts the need for costly repairs. Conduct regular oil changes. Inflate tires with every fuel refill. Replace tires at scheduled intervals.
Appliance repair management software becomes a source of competitive advantage for the business as it improves efficiency, boosts workforce morale, and delights customers. These lead to an upward spiral of more customers, more work, and more profits.
ReachOut is a comprehensive software platform that brings together all the aspects of the day to day running of your appliance repair business. Our service management software helps you manage operations right from your mobile, PC, tablet, iPad, or laptop. There is no other better way to improve your appliance repair business than automating manual operations. Get in touch with an expert to learn more about ReachOut. 
ReachOut: Inspection & Work Order Management Software
Do you still use paper or Excel spreadsheets to manage your service business? ReachOut is a web and mobile solution for companies to schedule, dispatch and deliver inspections, work orders, ticketing and more.