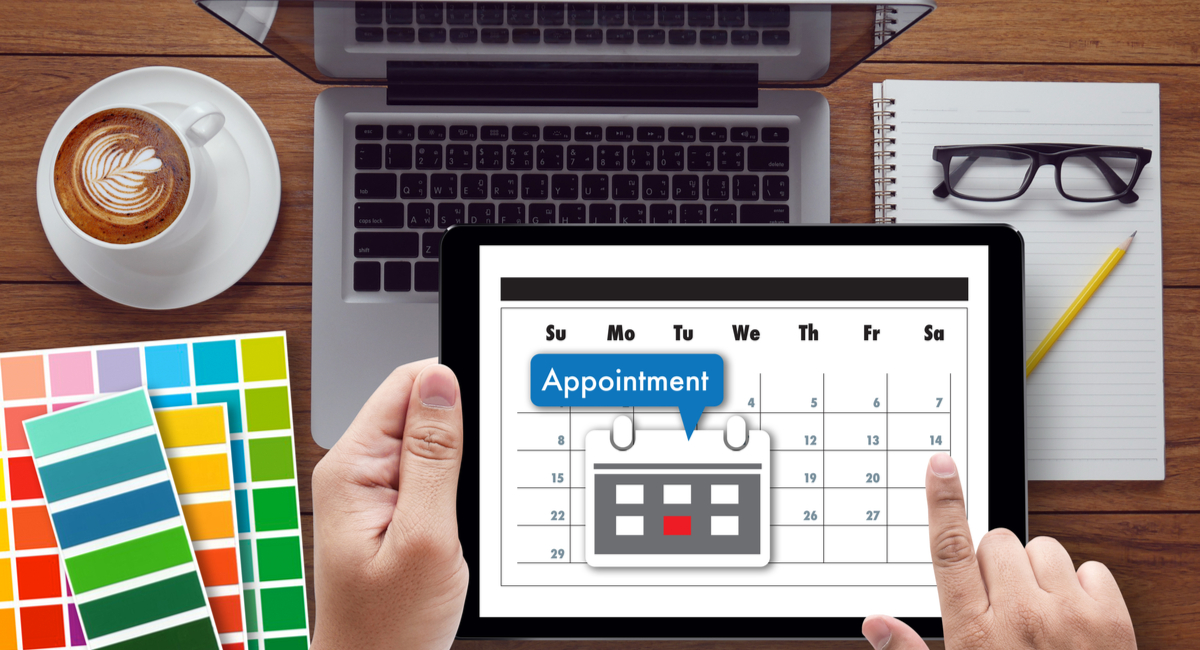 A Quick Guide to Selecting The Best Work Order Software This 2021
Investing in a digital work order management system is no more a luxury today. According to a recent CSS survey, enterprises using work order management software experienced approximately a 20% reduction in equipment downtime and material costs. With the outbreak of COVID-19, SMEs exhibit an increasing inclination towards adopting cloud-based work management solutions.
Maintenance work order software like ReachOut increases your field agents' productivity, reduces costs and equipment downtime, and optimizes your operations. 
How can you select a work order management system for your business in 2021? Here are a few tips:   
Read more: 5 Best Practices To Get The Most Out Of Your Field Service Software In 2021 
1. Facilitate Automation
Automation is the latest game that improves process efficiency and customer delight. 
Most field service businesses make periodic maintenance calls to fulfill annual contract obligations. Automation capabilities, enforced through the work order management system:
Send reminders to maintenance technicians on recurring preventive maintenance work orders.

Offer customer service agents insights on when periodic service is due. Agents may contact customers proactively and open a new work order.

Schedule jobs in advance, reducing uncertainty. The work order system may also make an accurate estimate of timelines for new work orders, factoring in open commitments.
A modern work order app co-opts intelligent automation. With Machine learning algorithms, you can:
Develop power bots to answer customer queries, enable self-service, and take care of several complex tasks. 

Assign the best technicians for open work orders. The algorithm considers employee skill-set, proximity to worksite, availability, and other factors. It schedules jobs to speed up service delivery and enhance the customer experience.
Automation also enables managers to track work history related to any client and technician. The work order system also helps address regulatory compliance, with auto-population and auto-dispatch compliance reports.
Read more: Ten Ways Automated Scheduling Makes a Difference 
2. Seamless Collaboration
An ideal work order management system is one that promotes seamless communication among stakeholders. 
Maintenance work order software allows field technicians to engage with supervisors and get real-time status updates on open work orders. It enables clients to access customer service agents, open new tickets, update requirements, or get field technicians' ETAs.
Cloud-based work order systems offer integrated and unlimited database options. All users access the same database, doing away with version conflicts.
Read more: 6 Ways a Service Scheduling Software Delights Customers and Improves Your Efficiency 
3. Proactive Maintenance Capabilities
No business can afford downtime in today's environment of stiff competition and razor-thin margins. A good maintenance work order software enables preventive maintenance.
An IoT enabled work order management system gets insights from sensors connected to field machinery. Sensors can pass on valuable indicators such as a machine performing outside the range or a fluid dropping below the recommended levels. The work order app can also detect abnormal patterns that indicate the imminent breakdown of machinery. These insights allow businesses to schedule proactive maintenance, pre-empting breakdowns, or downtimes.
Even without IoT sensors, a work order system could schedule preemptive maintenance by tracking output generated by the equipment at regular intervals.
Routine maintenance enables fidelity to manufacturer guidelines on care to retain the warranty.
4. Inventory Management Capabilities
The quest for hyper-efficiency leads to integrating maintenance work order software with inventory management software. Seamless integration ensures:
Up-to-date inventory that avoids confusion and enhances customer experience. 

Auto-ordering of merchandise consumed to execute a work order. Delays in executing work orders because of the non-availability of materials is a disaster for any business. Prompt ordering of parts is even more critical in the times of the COVID-19 pandemic, where supply chain disruptions may lead to delays.

Manage resources optimally. The software matches the best resources for a task, reducing wastage and avoiding human oversight errors.
5. Generate Analytical Insights
Digitized operations generate a treasure-trove of data, full of valuable insights. The best maintenance work order software tracks metrics and makes real-time interventions. It can lead to increased efficiency, reduced equipment downtime, and lower costs.
Reporting dashboards, delivered through a work order app, consolidate information. Field agents may track pending work, time per task, and other handy metrics. 
Harnessing analytics insights enable field service enterprises to:
Track asset utilization drilled down to individual assets.

Identify peak season, down to days or even hours of the day, to scale-up or scale-down resources. The enterprise may, for instance, deploy temporary workers to tide over peak demand. They may even employ part-time workers to cover the busy times of the day.

Monitor progress of open work orders, sorted by category, priority level, and other options.

Analyze costs. Decision-makers generate customer reports that make explicit opportunities and review pricing and plan strategies. For instance, a report comparing the time and cost to repair an asset in 2020 vis-a-vis 2019 offers insights to revise service pricing.
Read more: Work Order Software Buyer Guide 
6. Ensure Flexibility and Promote Agility
Only agile and flexible businesses succeed today. The modern enterprise requires systems that support these traits.
Robust work order management systems ensure effective delegation, progress monitoring, and documentation. It guides the field technician on what to do and when to do it. 
Administrative settings enable users to configure the work order software as required. A choice of templates, various access rights, search filter specifications, and other nuances go a long way in improving field agents' productivity.
Read more: 5 Warning Signs of a Standalone FSM Software and How ReachOut Helps Address Them 
Work order software has become affordable over the years. SaaS versions reduce cost and ensure portability. Investment in the software is worth its while. The efficiency gains and customer delight on offer payback for the investment in a short time. Contact our expert to understand why you should select ReachOut as your enterprise's work order management system. 
ReachOut: Inspection & Work Order Management Software
Do you still use paper or Excel spreadsheets to manage your service business? ReachOut is a web and mobile solution for companies to schedule, dispatch and deliver inspections, work orders, ticketing and more.