General App Settings
Here we'll walk you through how to configure basic settings for the web app.
Once you login, navigate to – Settings > Preferences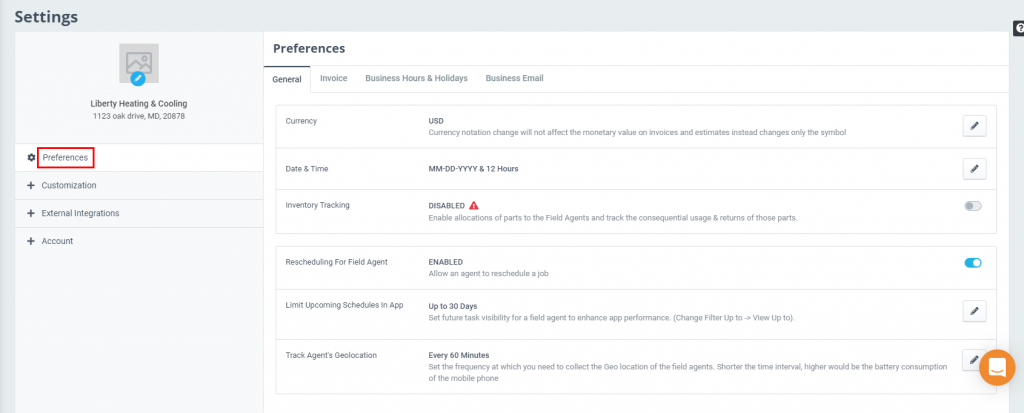 Under the General tab, click the Edit icon or use the Toggle button next to each field and update them as following:
Currency – Set a default currency for your account. Choose a Currency Symbol from the dropdown. Click save.

Date & Time – Set date and time preferences. Pick a Date and Time Format. Save the settings.
Inventory Tracking – Enable this feature to allocate parts to field agents, track their usage and returns. If disabled, please contact ReachOut Customer Support Team to re-enable this feature.
Rescheduling for Field Agent – Turn on this feature to allow a field agent to reschedule a job.
Limit Upcoming Schedules in App – Set future task visibility for field agents. Choose between days or weeks to filter the listing duration.

Track Agent's Geolocation – Set the time interval at which you need to collect the geolocation of field agents. Shorter duration will cause higher battery consumption on the device.