Managing App Settings
Now that you're familiar with the mobile app, the next step involves managing different settings like user profile to suit the needs of field technicians, contractors, or other users who will use the app.
MANAGE USER PROFILE
Once you've logged in:
Tap on More at the bottom navigation bar.

Setting user profile.

Tap on Edit on the top right of the screen.
Add a profile photo using the camera icon.
Enter required user details. Tap on Done.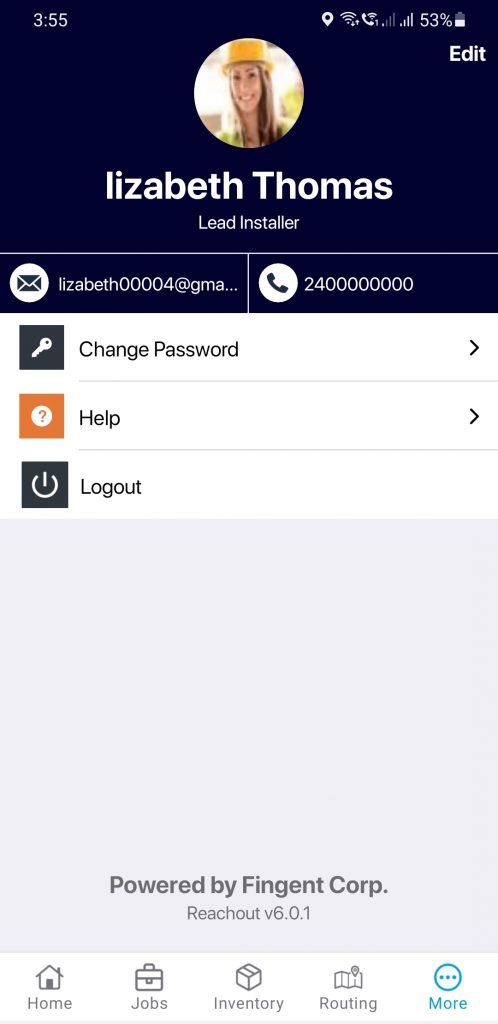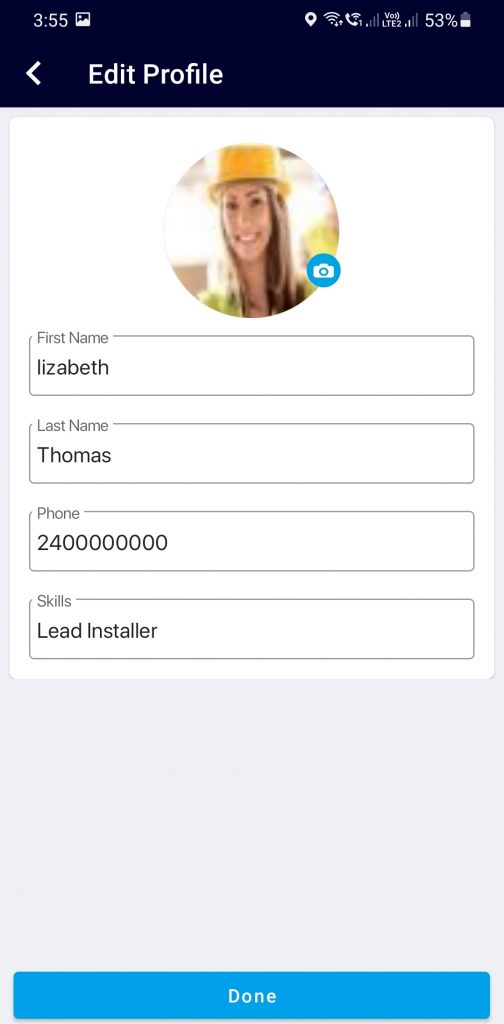 CHANGE PASSWORD
Follow the steps below to change your password.
Tap on Change Password.
Enter a new password and then tap Done.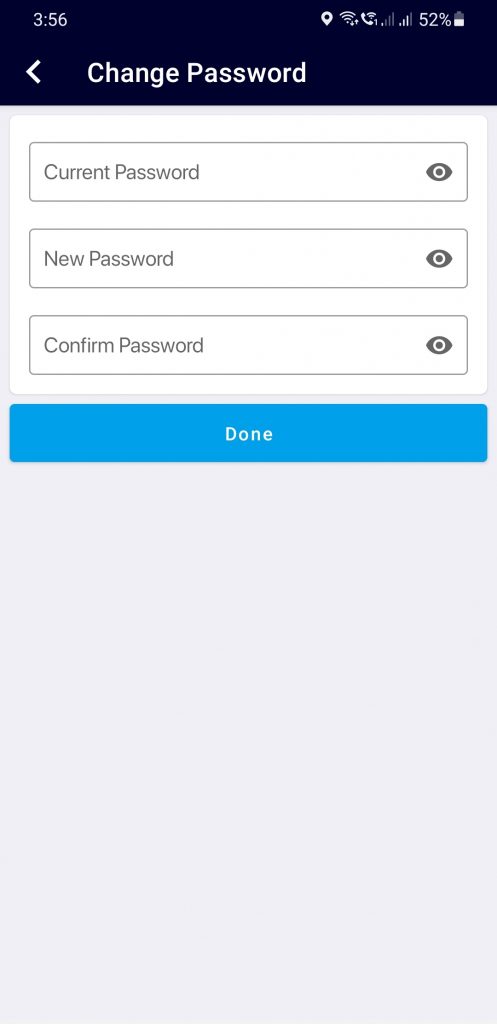 If you're facing any issues logging in or changing your password, contact our support team here.