Mobile Application Overview
DOWNLOADING THE MOBILE APP
You can download and use ReachOut Mobile App on an Android or iOS compatible smartphone or tablet. Get it directly from the app store on your device by searching for ReachOut Suite.
Google Play Store Apple App Store
Once downloaded, tap to launch the app. Use your web app credentials to sign in.
Please note: You need to approve app permission requests for – Notifications, Location, Camera, and Photos/Media/Files from your device settings if they are denied. Read our data collection policy here.
HOME SCREEN
When you sign in, this will take you to the app home screen where the main menu and navigation elements are intuitively laid out to interact with and seamlessly access different sections.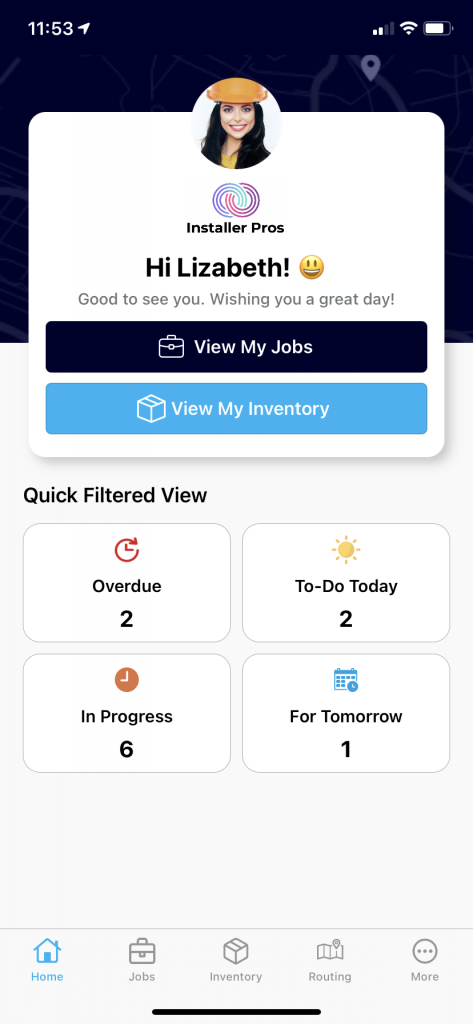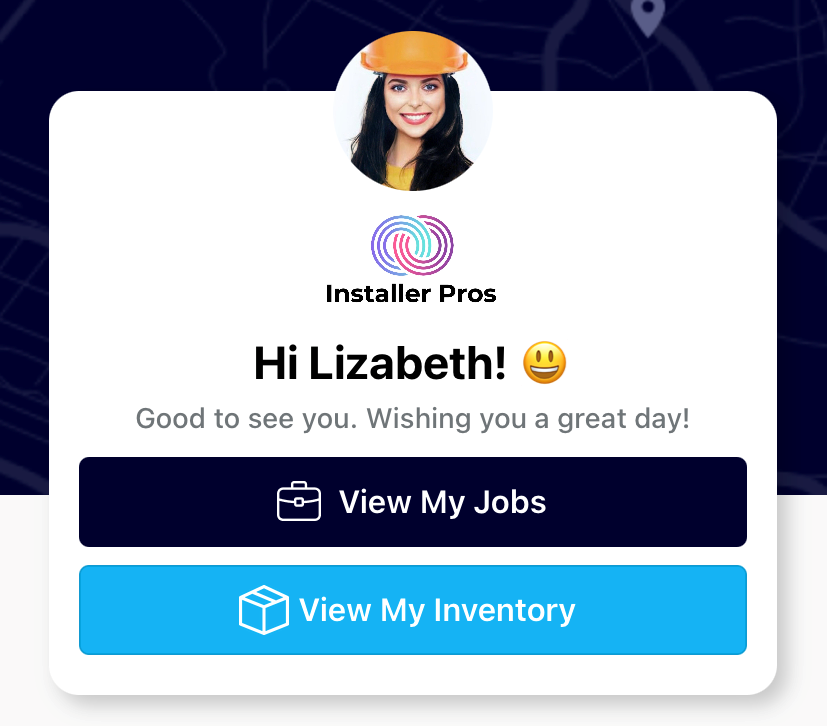 Shows the user profile. Two buttons View My Jobs and View My Inventory open the Jobs and Inventory modules.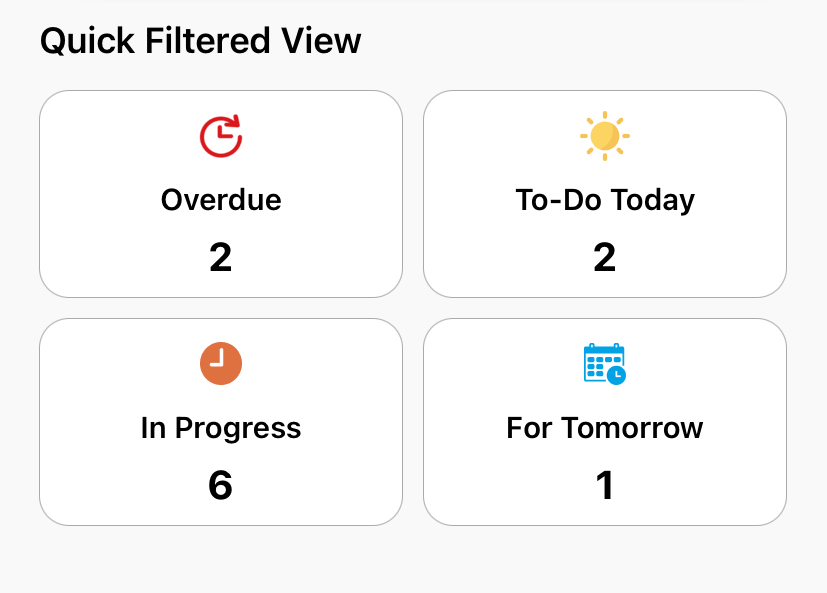 (My Jobs) Displays status of current, upcoming, completed, and overdue jobs on four clickable individual tiles.

Grants quick access to the main modules – Jobs, Inventory & Routing. Tap on More to view and edit your profile.
Now, we'll quickly walk you through the main modules in the app.
JOBS
To get to the Jobs module, tap on Jobs at the bottom navigation bar or through View My Jobs from the card section on top.
Under My Jobs, you can view a list of the current jobs. Color-coded labels indicate the status of each listed job.
1. Tap on a job to view full details.
2. Find a specific job from the list.
3. Refresh and update job details.
4. View all completed jobs.
5. Filter jobs based on start date,
priority, & status.
INVENTORY
To open, tap on Inventory at the bottom bar or select View My Inventory from the card on top.
My Inventory shows the list of parts allotted by the admin or service manager.
1. Go to Return Item at the top right to
initiate a return of allotted parts.
2. Use the search bar to find allotted
parts or components easily.
3. Tap on the circular arrow to refresh
and update inventory details.
4. Toggle On Hand or Request to view
allotted parts & return requests.
ROUTING
Routing is a routing feature that helps field agents get to job locations via the fastest and most cost-efficient routes available.
Tap on Routing at the bottom bar to open.
1. View the scheduled jobs due for the
day below the map. Tick checkboxes
to add.
2. Mark Add End Location by entering
the location or pinning it on the map.
3. Get recommended routes between
chosen locations by selecting Fetch
Route.
4. Use the Clear option on the top right
to reset planned routes.