Purchasing a Templated Form from the Marketplace
ReachOut has several templated forms that you can purchase for free and a few generic ones that are paid. It has guidelines and checklists to deal with basic maintenance and operations across industries like HVAC and pest control. To buy a free templated form:
Go to the Form Marketplace and open any of the free templated forms that you want to use.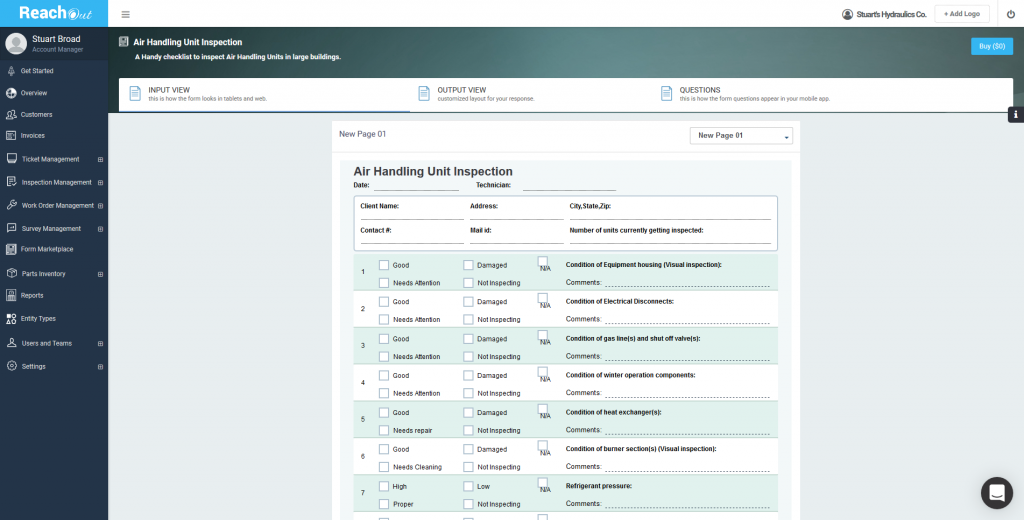 Click on the Buy button located on the top right and select the modules where you want to use the form. Click Save.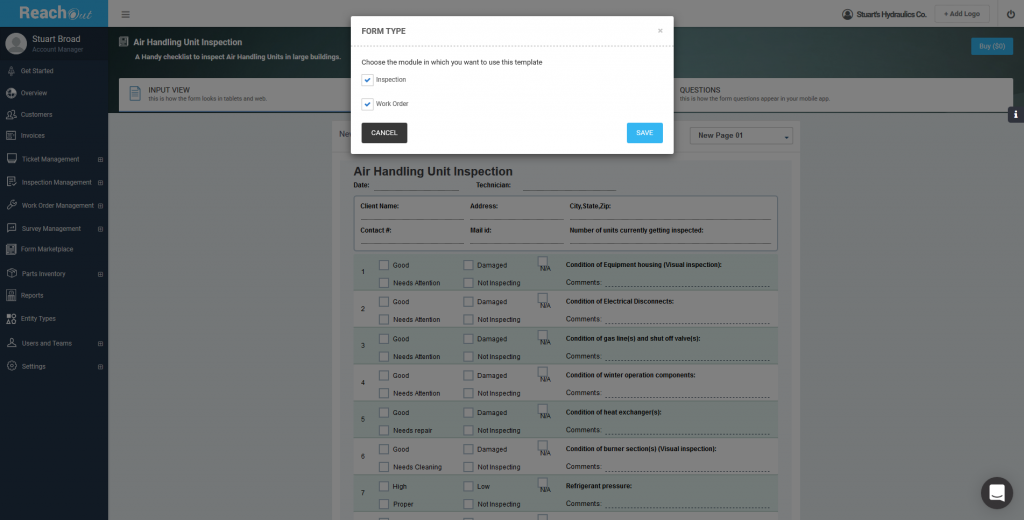 You can access your purchased forms under the inspection management or work order management panel in the menu.