Creation of customers
A customer is anyone that you provide a service to by sharing a quote or invoice for the same. In ReachOut, customers can be added as individuals or as a business and are defined with a record that includes at least a customer ID, a customer name, and at least one location address.
Before you start adding customers, it's necessary to define the type of customers that you offer service to. For this, go to – Settings > Customization.
In the Customer tab, add customer types by clicking on + Customer Type

Enter the customer type in the field, for example, residential or commercial, and click on the save icon.

You can also define specific characteristics for your customers such as by stating labels like gender, age group, profession, etc. to group them into categories and easily manage added customers.
Adding a Customer
Once the customer types are entered into the system, you can now begin adding new customers in ReachOut. For this,
Click + Create in the top right of the navigation bar.
Select + Customer from the drop-down menu.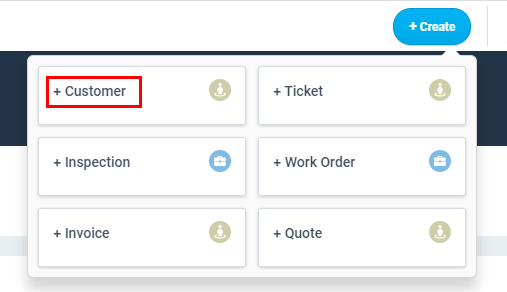 Fill in all the mandatory fields.

Basic details
Primary contact
Primary address, etc.
Easily reference this customer any time you create a new job or raise a Ticket.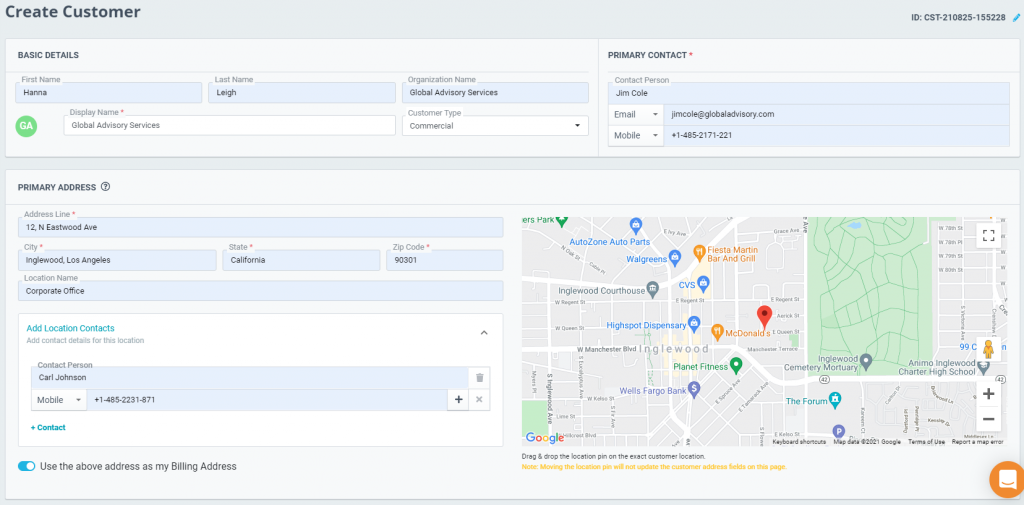 You can also include any additional attributes by filling in the fields and using the drop-down buttons below. Once done click Save.
New customers can also be added on the go, whenever you are creating a job, ticket, or invoice. Know more about adding customers while creating jobs or tickets here.
If you have a large list of customers that you would like to import into the system, we can do that for you at no extra charge. Just email us a request at – [email protected].