Exporting, Emailing & Downloading Invoices
Exporting Invoices
Here we will show you how to export created invoices to third-party accounting platforms like QuickBooks Online.
Before proceeding, make sure that you have set up and linked your ReachOut account to QuickBooks Online. Know more about it here
To export Invoices from your ReachOut account to QuickBooks,
Navigate to CRM > Invoices 
Select the Invoice that you want to export from the list and click on Export to QuickBooks. 

To export in bulk, you can select all the invoices and then click on the export button. Once successfully exported, you can find all the invoices listed in your QuickBooks Online account.
ReachOut also syncs automatically every 30 minutes to continually update the records with the connected QuickBooks account.
Emailing Invoices
You can directly email completed invoices to your customers for collecting payments.
To email an invoice:
Navigate to Invoices and click View against the chosen invoice.
Click Email Invoice.

Enter the recipient email address and message in the respective fields. Click Send.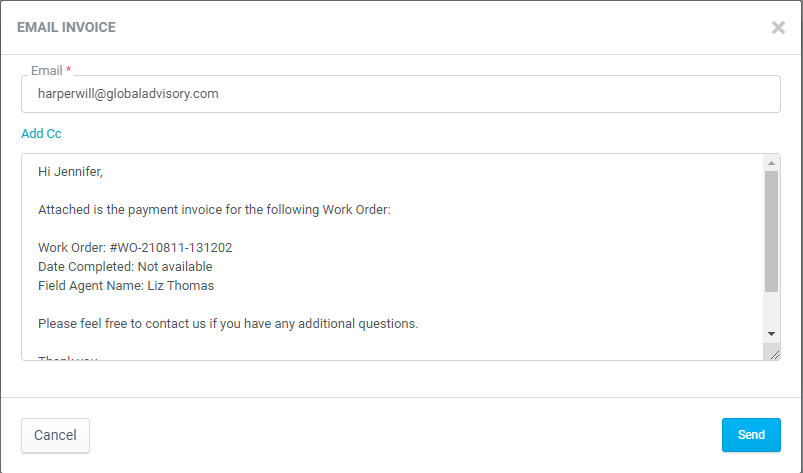 Downloading Invoices
You can download professional-looking invoices to your computer for record-keeping purposes and have them printed. For this,
Go to Invoices and click the View icon against the desired invoice.
Click the download icon at the top to save the invoice as a PDF document on your computer.