How do I connect my ReachOut account to QuickBooks?
Accounting becomes a lot easier if it comes integrated with the platforms that you use. ReachOut seamlessly links to your preferred applications like QuickBooks to better organize your accounting that will save time and keep you focussed.
Get started by linking your ReachOut account to QuickBooks and process transactions on the go. Sync all your customers, invoices and payment details between ReachOut and QuickBooks. Categorize your accounting data to manage cash flow and expenses, review transactions and track them constantly.
To connect your ReachOut account to QuickBooks, navigate to
Settings > Preferences > Third Party Integrations
Choose how you bill customers while importing from your QuickBooks account by opting – Main or Sub Customers.
Select any of the options under Parts & Invoices located on the right-hand side of the interface. (Doing so enables you to sync and export data using the Invoices and Parts Inventory modules in ReachOut.)
Next, click on Connect to QuickBooks to proceed with linking your ReachOut account.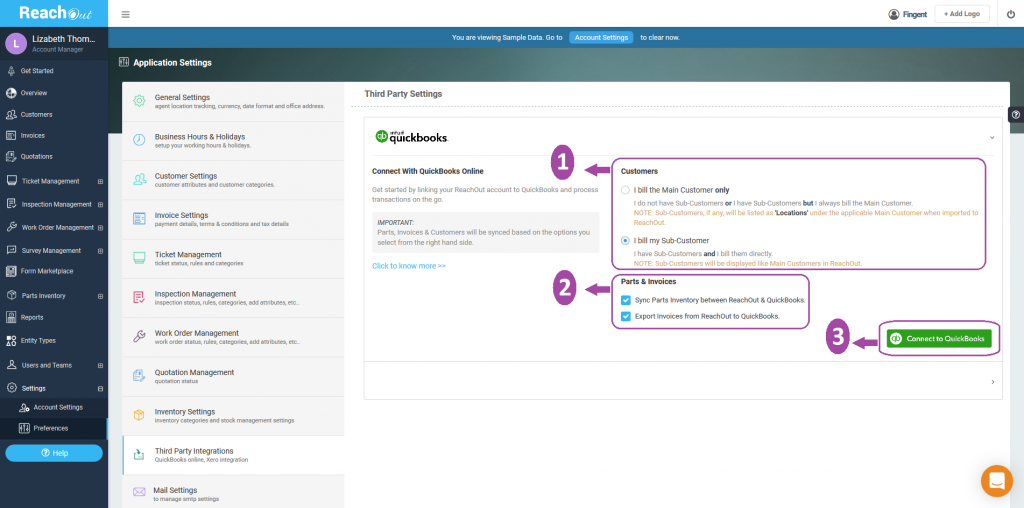 Next, sign In to your QuickBooks account by entering your Email/User ID and Password to authorize QuickBooks to share your data with ReachOut.
Then, click Connect to authorize ReachOut to access and modify your QuickBooks Online data.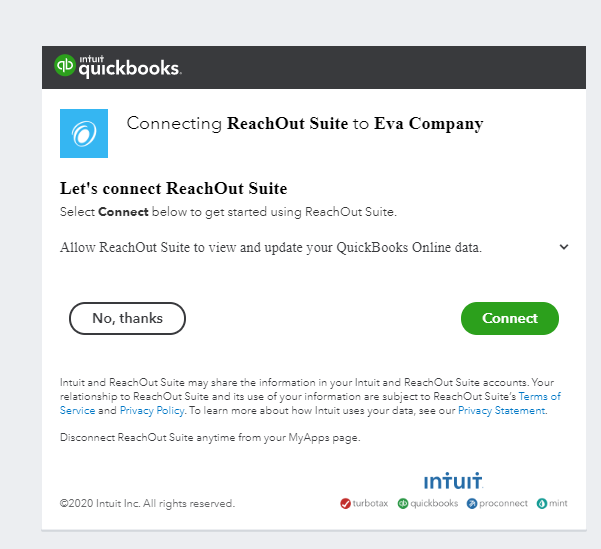 Once successfully authenticated, you will be automatically redirected back to your account with QuickBooks integration completed and ready to use.