How do I configure my outgoing emails?
To set up your business email ID for all outgoing emails to your customers, use the Mail Settings option located within the Settings tab of the Web App.
Settings > Preferences > Mail Settings and click on Setup Mail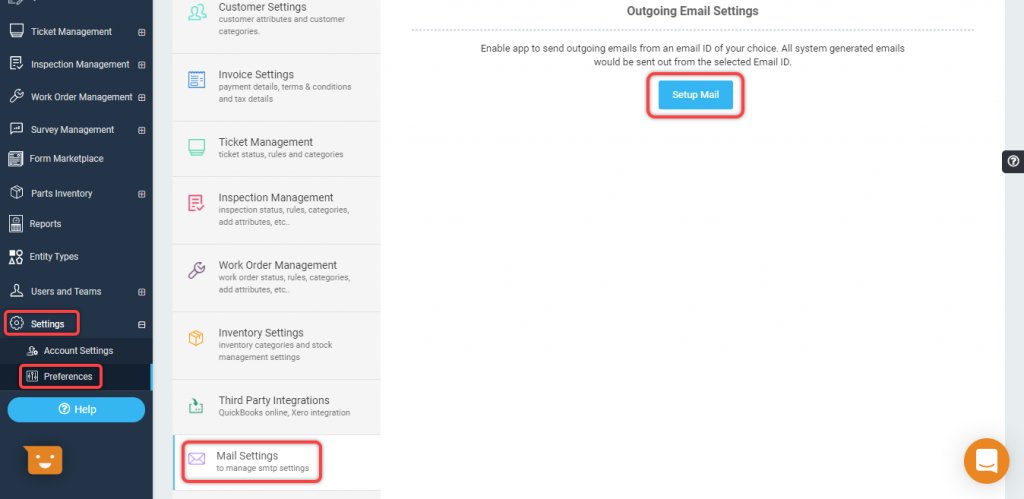 Once under the Mail Settings page, you can select your desired email provider and the remaining fields – Host, Port, Connection will auto-populate accordingly.
Enter the 'Display Name', 'User Email', 'Password' and click on 'Save & Verify'.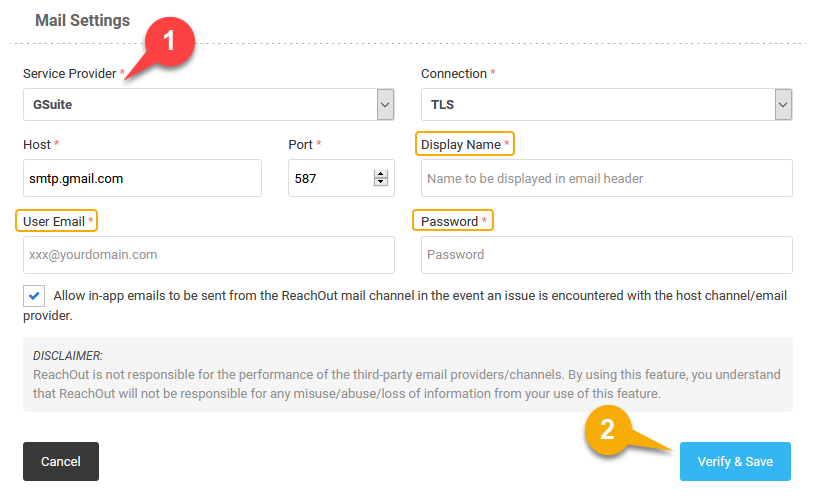 The 'Allow in-app emails' option will be checked off by default. This is to ensure that in the event there is an issue with your email provider channel, the in-app emails will be sent using the ReachOut email channel.
PLEASE NOTE: The SMTP set up and the verification process may vary for each email provider. Please refer to our Email Set-up Reference Guide for additional information.