How to request a custom styled form?
You can request your own custom styled forms in ReachOut by following the steps described below:
Log in to ReachOut and click on the Form Marketplace option at the left to view the existing free forms or to request a custom styled form.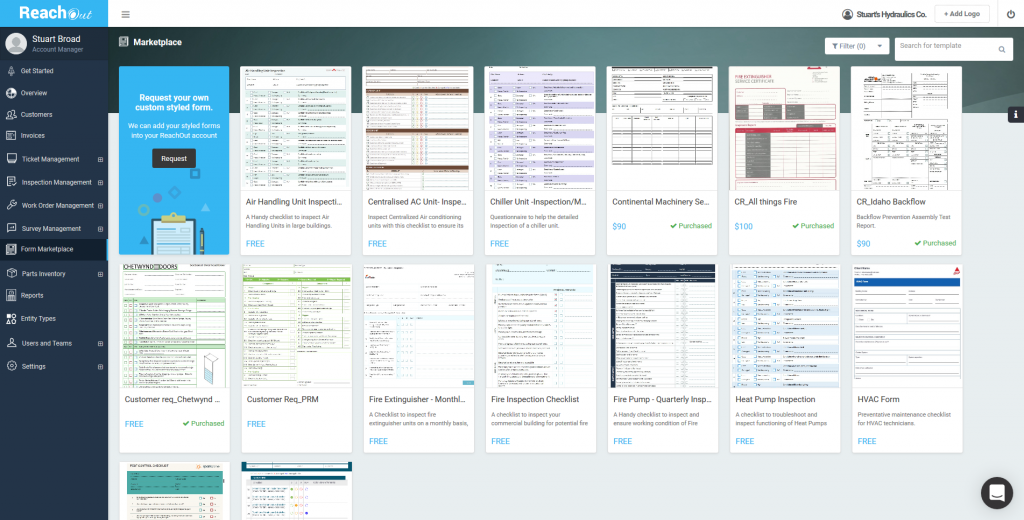 In the Marketplace, click on the Request button positioned on the top left in the Request your own custom styled form box.
In the window that appears, click Browse to upload a PDF, Excel, Word or image file of your form to change your existing forms into a customized digital form. You can even add in a quick message with any specific requirements and click on Request.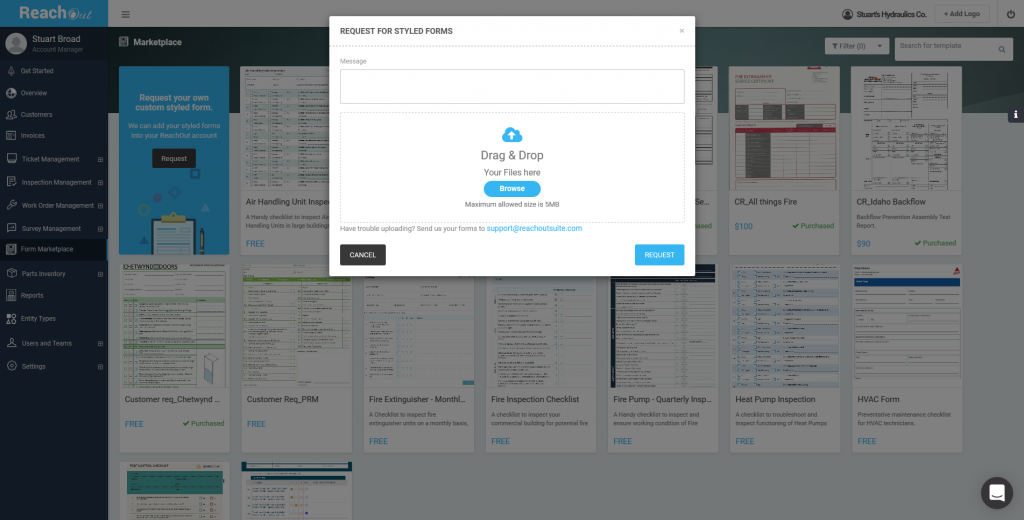 Upon uploading, our executives will soon reach out to you for discussing the form and prepare a quote for digitizing it.
After confirming the design and other additions, we will immediately upload the digitized form into your account for use.