Requesting a Custom Styled Form
To request your own custom styled forms in ReachOut,
Navigate to Form Marketplace. Here you can download free forms or get a new one customized to your requirements.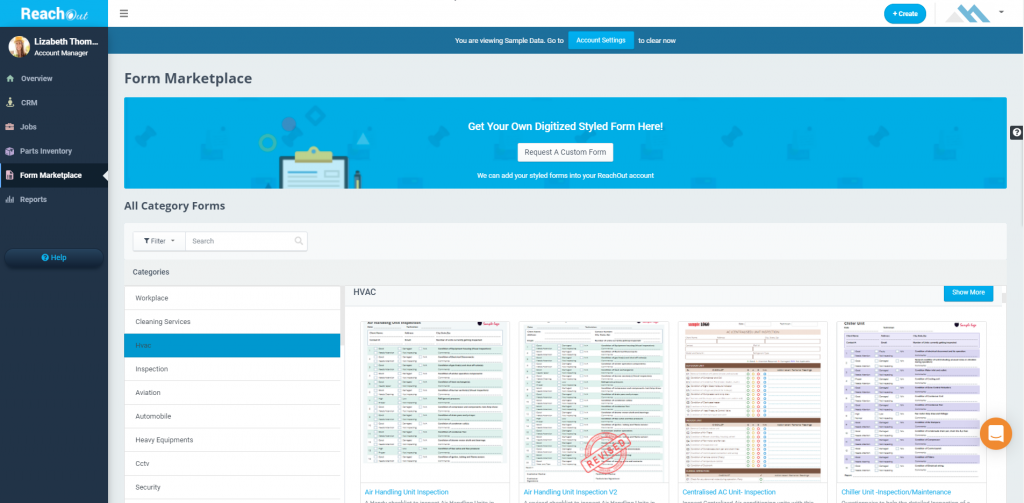 Click Request A Custom Form.

Upload a PDF, Excel, Word or image file of your form.
Include a message detailing any specific requirements.
Click Save.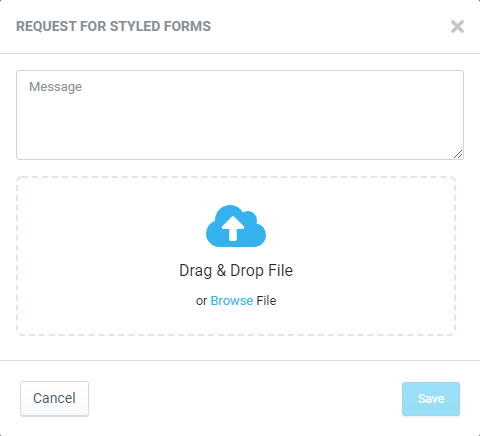 Upon uploading, our executives will soon reach out to you to discuss the form and prepare a quote for digitizing it (which will have a one-time fee linked to the form only)
After confirming the form design and other additions, we will immediately upload the digitized form into your account after going over a working demo of the form with you.
Have trouble uploading your forms? We're here to help. Click here.