My Inventory
Field agents can manage their own personal inventory on the ReachOut mobile app. This helps agents manage and control the parts used to complete their respective jobs on-site.
To access the inventory module, tap on Inventory at the bottom navigation bar.

PARTS ALLOCATION
This will take you to the My Inventory section, where you can view all the allocated parts on hand.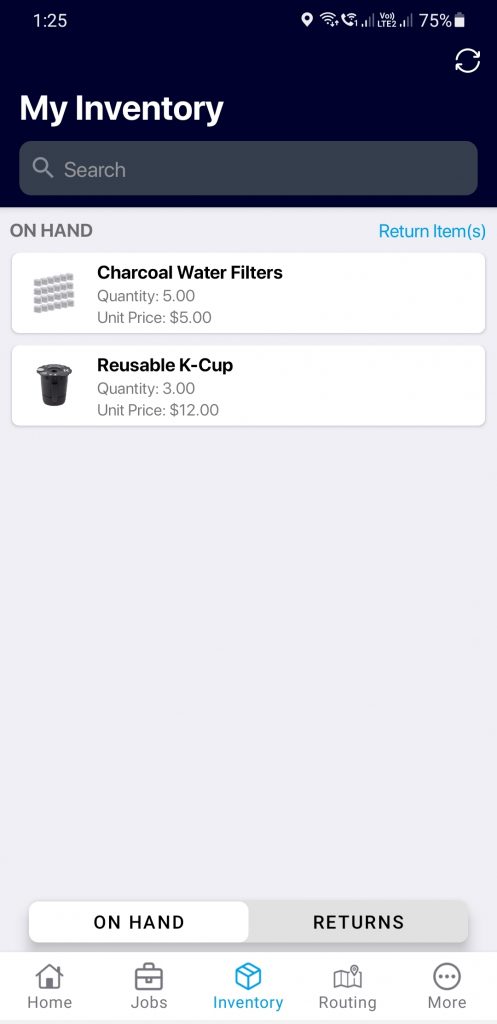 When new parts are allocated, a notification is sent to field agents on their mobile app and it would be visible in the Inventory module. The agent can either Accept or Decline the allocation.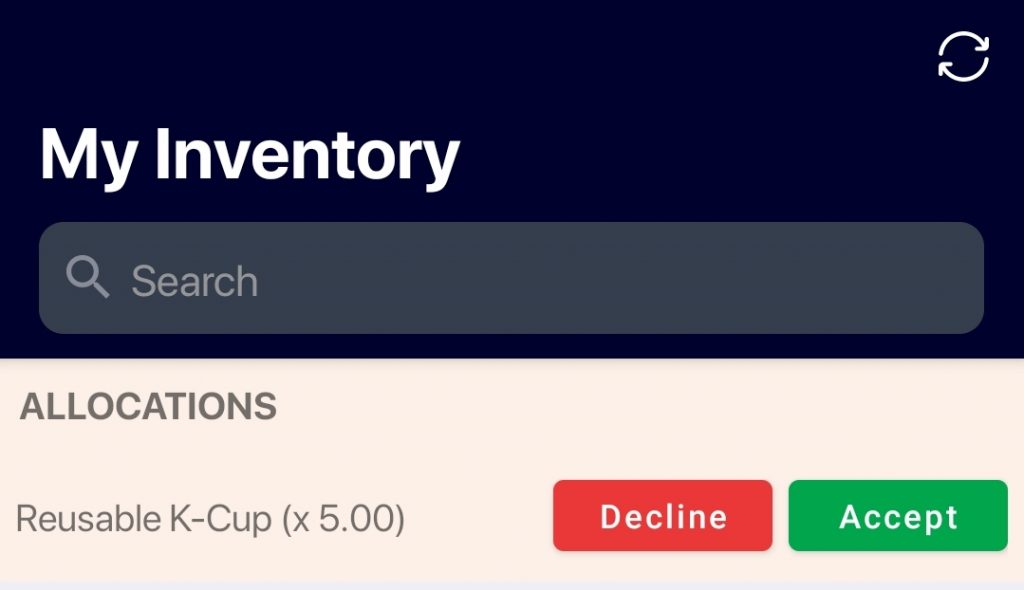 On acceptance, parts get added to the inventory.
RETURNING INVENTORY ITEMS
The field agent can also return the parts if there is excess after the job is complete or if the supplied parts turn out to be defective.
Tap on Return item.
Mark the parts and choose how many units to return.
Select Confirm return.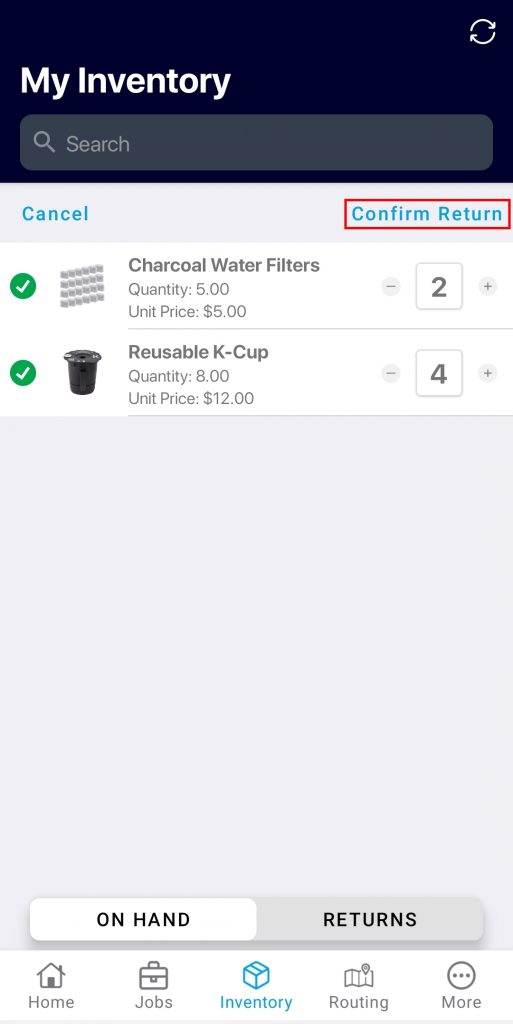 To view parts requested to return, tap on REQUESTS.
While working on jobs, field agents can add the required parts directly to the invoice. Once the invoice is generated, the parts count listed reduces by the number of parts used.
The inventory available with field agents will be updated on the web as well.
Know how parts are allocated and returns managed in the web application. Learn more:
Allocating Parts
Accepting Returns