Invoice Configuration
In ReachOut, you can raise professional invoices for your customers to accept payments once a job has been completed. The information shown on the invoice can be configured and personalized based on their business preferences.
Setting up invoices is crucial while getting your ReachOut account ready. To get started with the initial setup of invoicing,
Go to Settings and in the Preferences tab, select Invoice.

Here, you need to add the default information and terms that will be attached to all the invoices that you create and send to customers. Click the pencil icon on each section – From Address, Check Payable Address, Bank Details, etc. and enter the needed information. Click Save.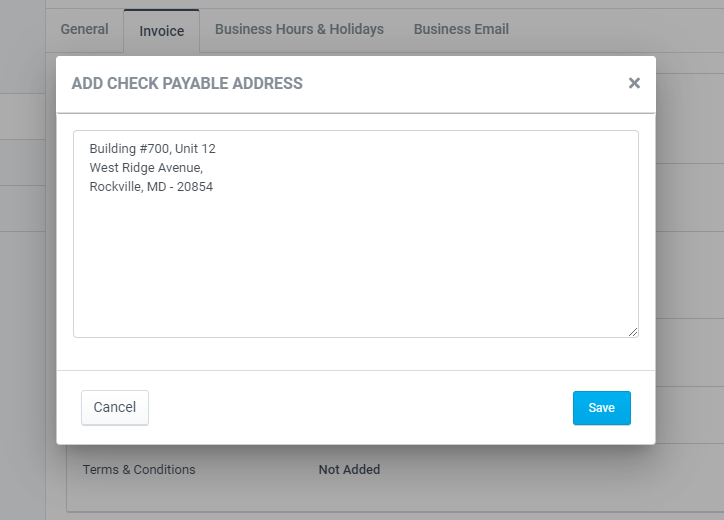 Enter a Tax ID in the field and click the diskette icon.

Click on Taxes and in the drop-down, you can choose to edit the default values or include new taxes by clicking + Add Another Tax.

Under Terms & Conditions, add the specific terms that you want to attach with the invoice using the text editor. Format the text using available tools and save it by clicking on the diskette icon.

Note: Payment links can also be shared in the Terms & Conditions section.