Quote Approval & Generation
You can send finished quotations as PDF attachments to your customers via email for getting approval. To send your finished quote, go to Quotes from your account dashboard.
Click on the eye icon to display your newly created quotation. You can download it as a pdf by clicking on the download icon at the top.

Click Email Quote and enter the email id and message in their respective fields. Click Send.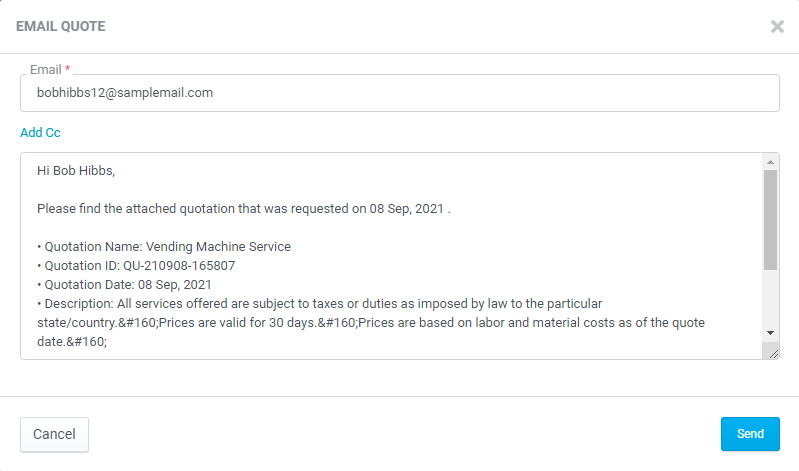 3. Once the customer approves the shared quote, the administrator can manually change the status of the quote to "Approved".

4. Besides, you can also assign a range of actions to the generated quote such as creating a work order/inspection, ticket, archiving, revising, and order confirmation by selecting from the Action dropdown at the top right.

Know more about creating a job from an approved quote here.