Plan My Route and How to Use the Feature
With the Plan My Route feature, the Field Agents can plan for the shortest and the most cost-efficient route option for performing timely service delivery at the chosen job locations. Plan My Route brings optimized route recommendations, taking into account the overall distance and traffic conditions, which minimizes the overall travel time and improves on-time arrival rates for speeding up service delivery.
Plan My Route also allows for quick replanning of the finalized route in cases of schedule changes.
The planned route will remain active for 24-hours and then automatically reset allowing you to plan a new route thereafter.
Here's how you can begin planning your route.
First, log in to your ReachOut mobile app.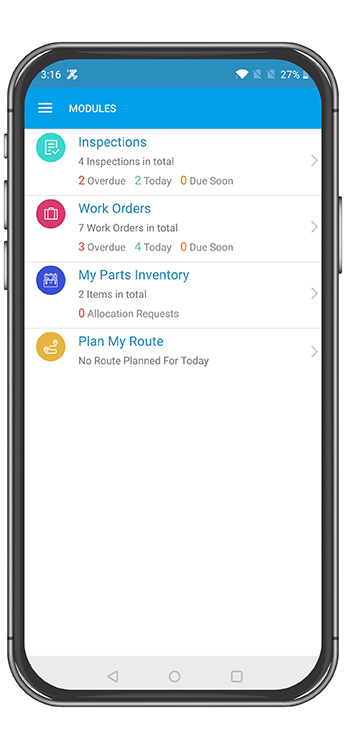 On the Modules page, select Plan My Route, which in turn will display all of your scheduled Work Orders and Inspections that are due for the day, along with the map.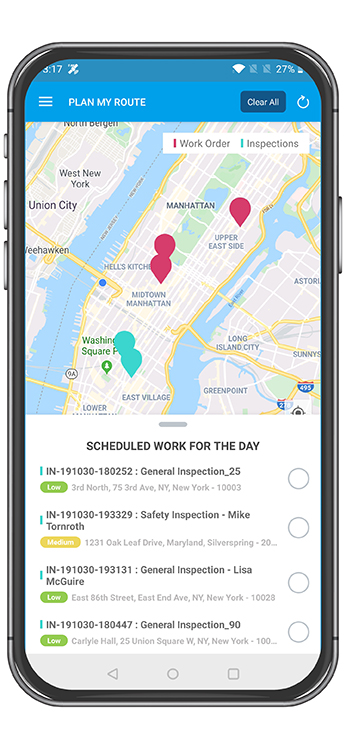 Select the Work Orders/Inspections based on Customer locations or Priority to include them in your route for the day. You may choose the Work Orders/Inspections from the list view or by tapping on the location pins within the map itself.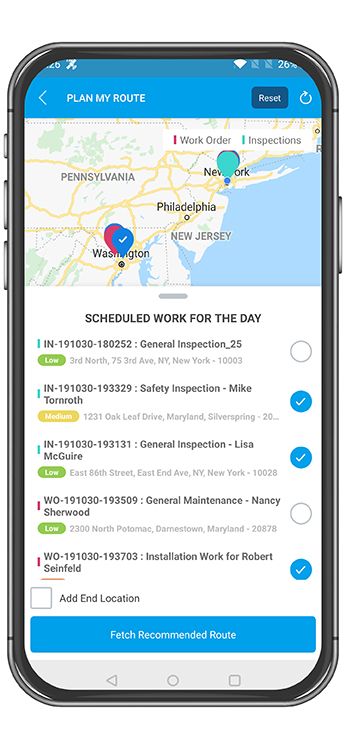 Check off the End Location checkbox and select Fetch Recommended Route.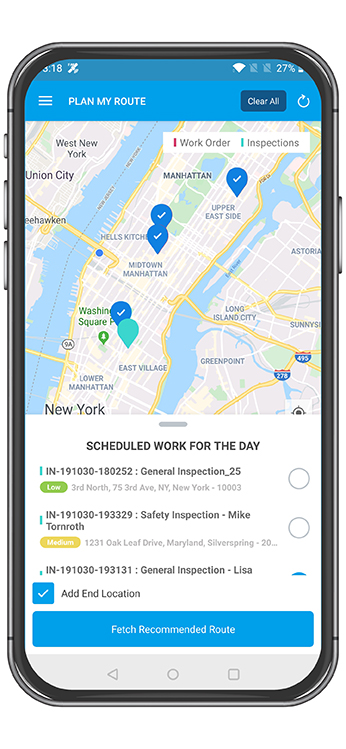 When prompted to add the End Location, you may do one of the following:

Manually enter the desired destination.
Choose from the map.
Select your current location as the End Location.
Once done, click on Save and Plan My Route.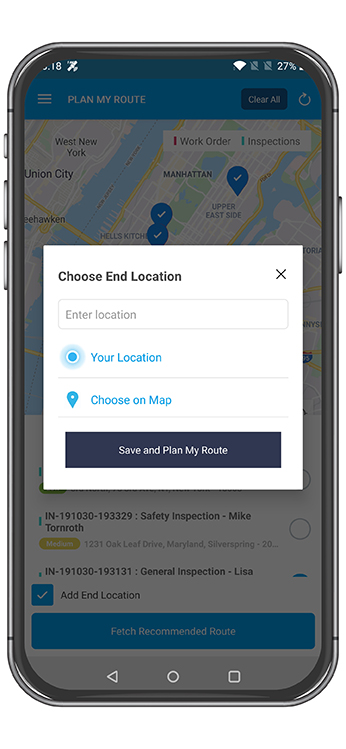 Depending on the End Location you choose, you also have the option to rearrange the list of Work Orders/Inspections by dragging and dropping them in the sequence you desire and select Re-Route.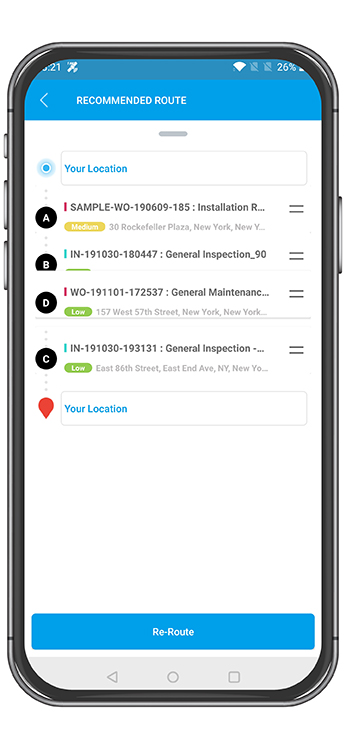 Once satisfied with the recommended route, click on Finalize My Route and select Yes to confirm the route.