Routing
Optimizing routes help field agents reach customer locations via the shortest and most cost-efficient routes.
The route optimization feature in the mobile app dynamically reorders and selects optimal routes for field agents with multiple locations to cover. This drastically reduces travel time, fuel costs, and increases on-time arrival rates for faster service delivery.
Plan Route for the Day
Here's how you can begin planning your route.
Tap Routing on the bottom navigation bar.

This displays scheduled jobs for the day along with their locations pinned on the map. Select jobs to add to your route from the list or by marking the location pins on the map itself.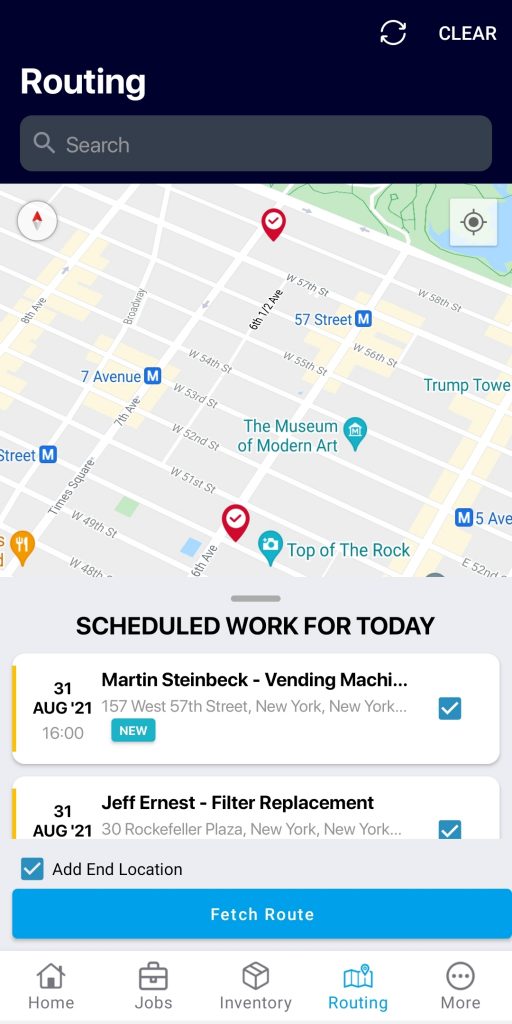 Check off the Add End Location checkbox and select Fetch Route.
When prompted to add the end location, you may do one of the following:

Manually enter the location.
Select your current location.
Choose from the map.
Once done, tap on Save and Plan My Route.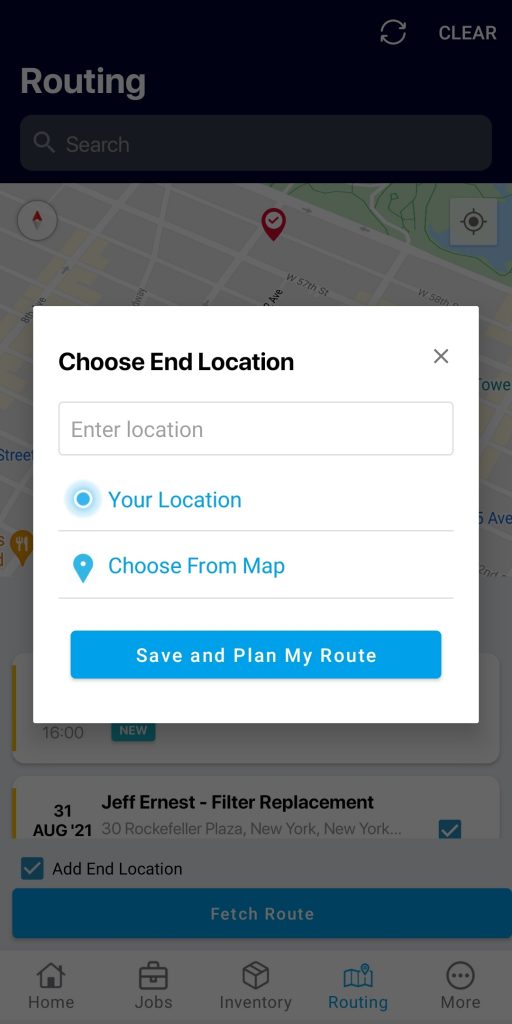 Once you've agreed with the chosen route, tap Finalize My Route and confirm Yes to confirm the route.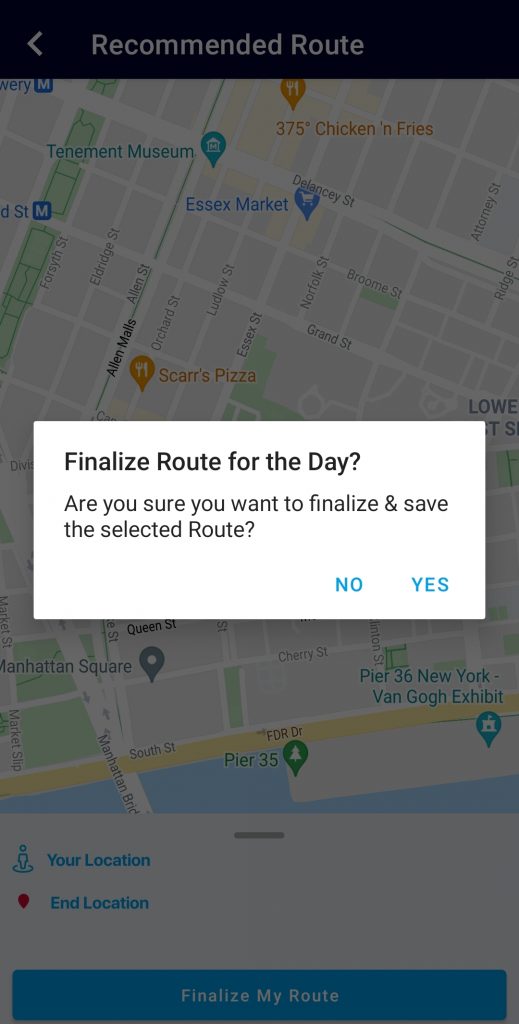 Replan finalized routes
Agents can quickly replan finalized routes in case of any last-minute changes to the schedule and maintain better ETAs.
Rearrange jobs in any particular order to execute jobs at the closest location first.
Tap Re-Route to set the finalized route.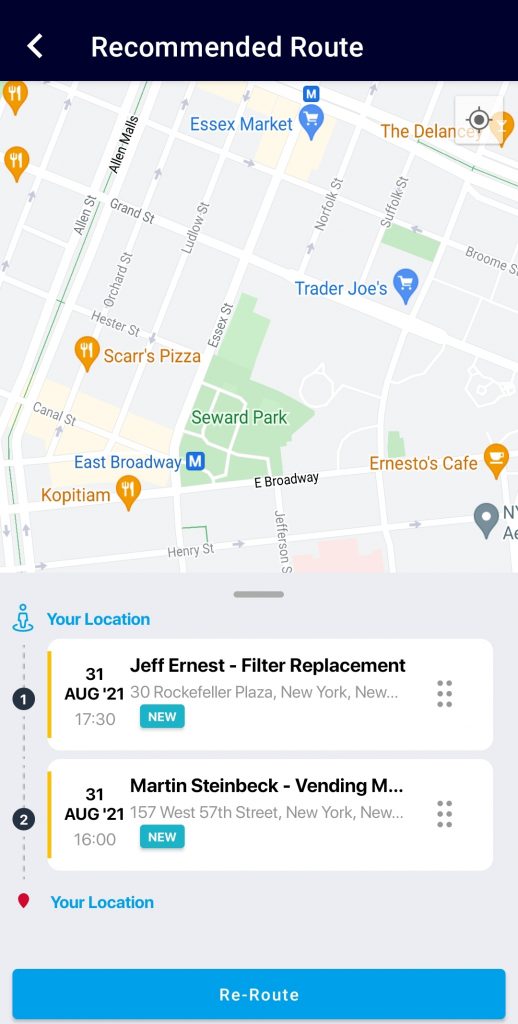 The planned route will remain active for 24-hours and then automatically reset allowing you to plan a new route thereafter.