What are Digital Forms?
What are digital forms?
Digital forms let you gather data from the field quickly through your smartphone or tablet. It is one step to eliminate paperwork altogether from your field service operations for added convenience. You can easily collect data or edit the forms depending on the kind of work and share it instantly with your field personnel.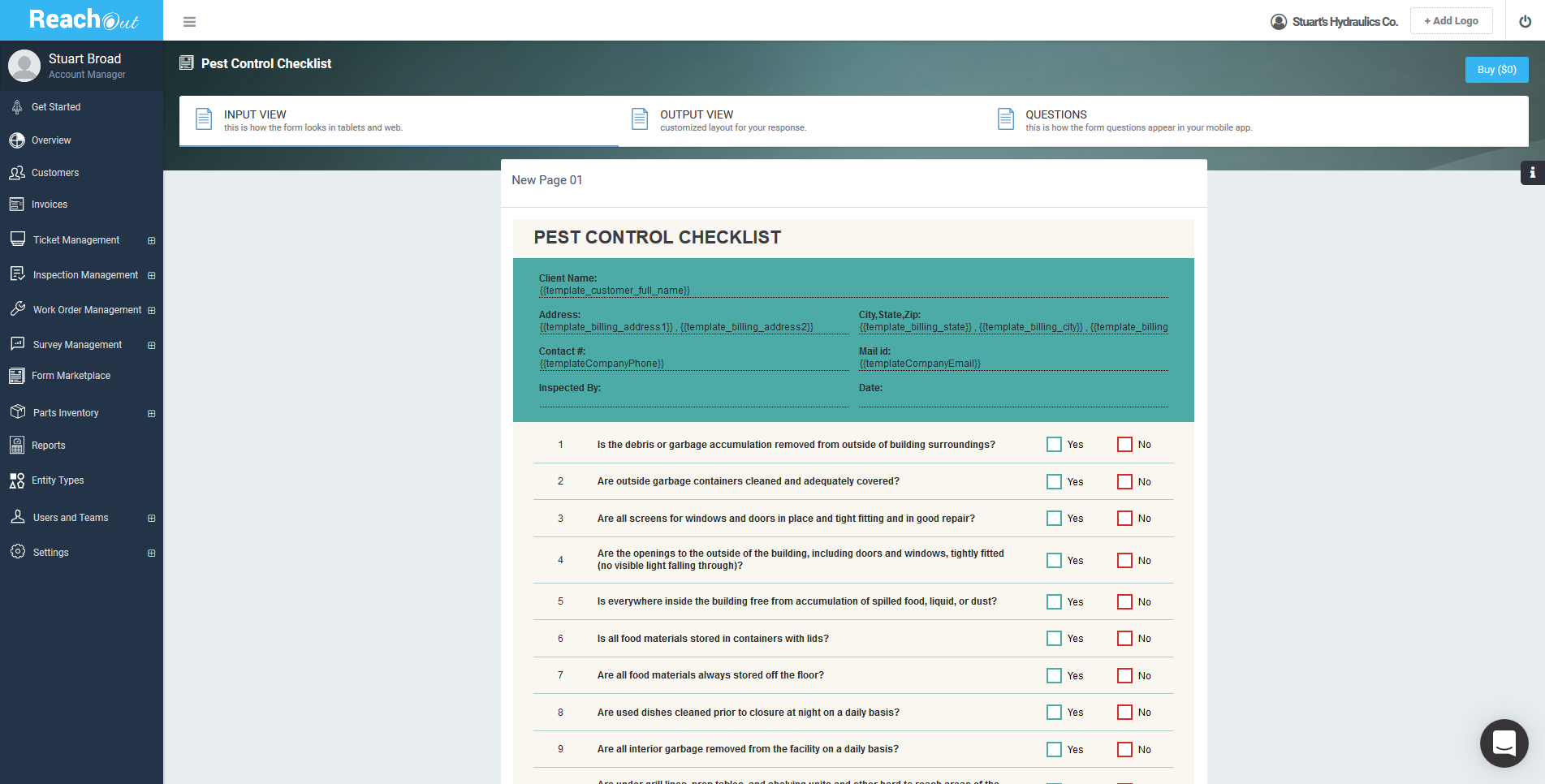 Digital forms come in two flavors – Styled and Standard forms.
Styled Forms: If you are using your own paper forms to conduct services, maintenances, inspections, audits etc. We convert your current paper forms to digital forms, which you can access through smartphones & tablets (best experience) to seamlessly gauge more information from the field.Simply send us a copy of your forms to convert it digitally. We stylize the forms accordingly by also auto-populating basic information that you need to display for each field service work that your technicians carry out. Saves paper and time, all the while increasing efficiency.
Standard Forms: ReachOut gives you the ability to create your own questionnaire forms using various types of questions provided (multiple choice, radio button, drop down, text box, etc.) that covers basic operations and guidelines suitable across a wide range of industries.