What is Quotation Management?
A quotation refers to a statement covering the estimated costs for a particular job or service. It lets the customer understand the costs involved in a job or service before confirming the order. The work costs included in a quotation remains fixed and cannot be changed after customer approval.  
Quotation management simplifies the creation and handling of quotations for each work order. It eases the process, allowing service managers to create, organize and share quotations directly via email with their customers and get it approved. Available on ReachOut's rich web backend, quotation management brings a hassle-free experience allowing service managers to work with quotations right from the convenience of their office.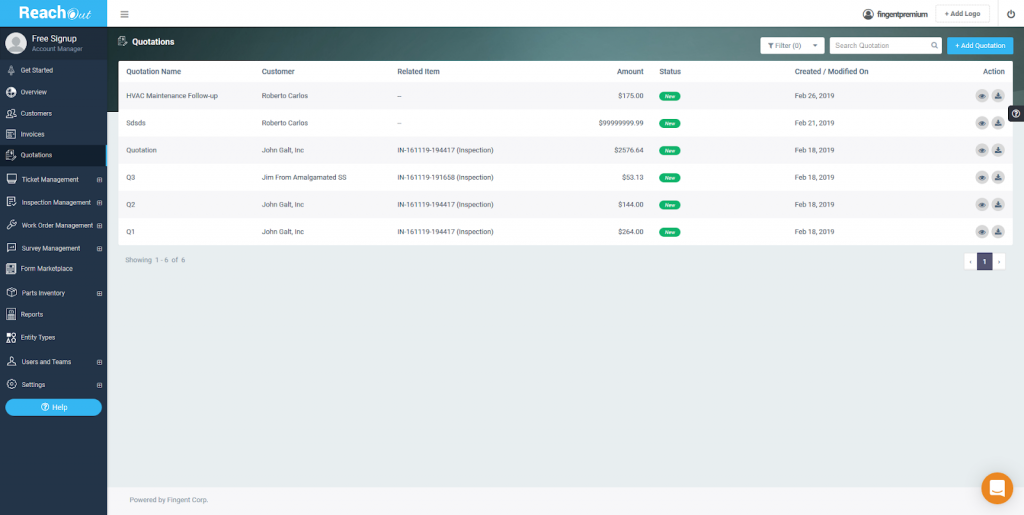 Once a customer requests for service, the customer representative can send their quotation covering the service costs directly to the customer via email. With quotation management, the managing personnel can organize all created quotations in one place and sort them based on name, service type, status, and customers. Instantly convert approved quotations into work orders/inspections to start off with scheduling the work.