What is the Customer view for?
The Customers view shows you all the customers you've added to the system. From here you can look up or update contact information for anyone associated with the account, location addresses, and a summary of all the dealings with that customer. It's the perfect view for administrators or customer service reps to use while responding to calls and emails since it quickly gives them an overview of the customer history.
You can access the Customer View by clicking on the CRM module on the left and selecting Customers.
From Customers, you can do the following: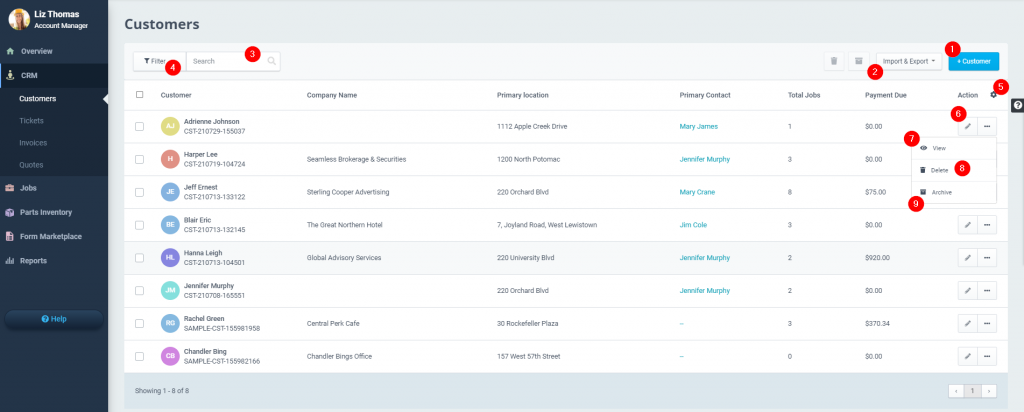 Add a customer
Import customers from a CSV file or sync from QuickBooks & Xero.
Search customers by Name, Address, Organization, Zip Code, etc.
Filter & organize customers
Customize list view
Edit customer details
View specific customer details
Delete a customer
Archive selected customer
The ability to add, edit and delete customers is restricted by means of User Roles. So, if you are not able to add a customer, location, site, or contact person, please check with your ReachOut Admin and ensure you have the required privileges.