How to Add a Work Order?
There are 3 options to create a work order.
1.  You can add it from the Overview (start page). See screenshot below.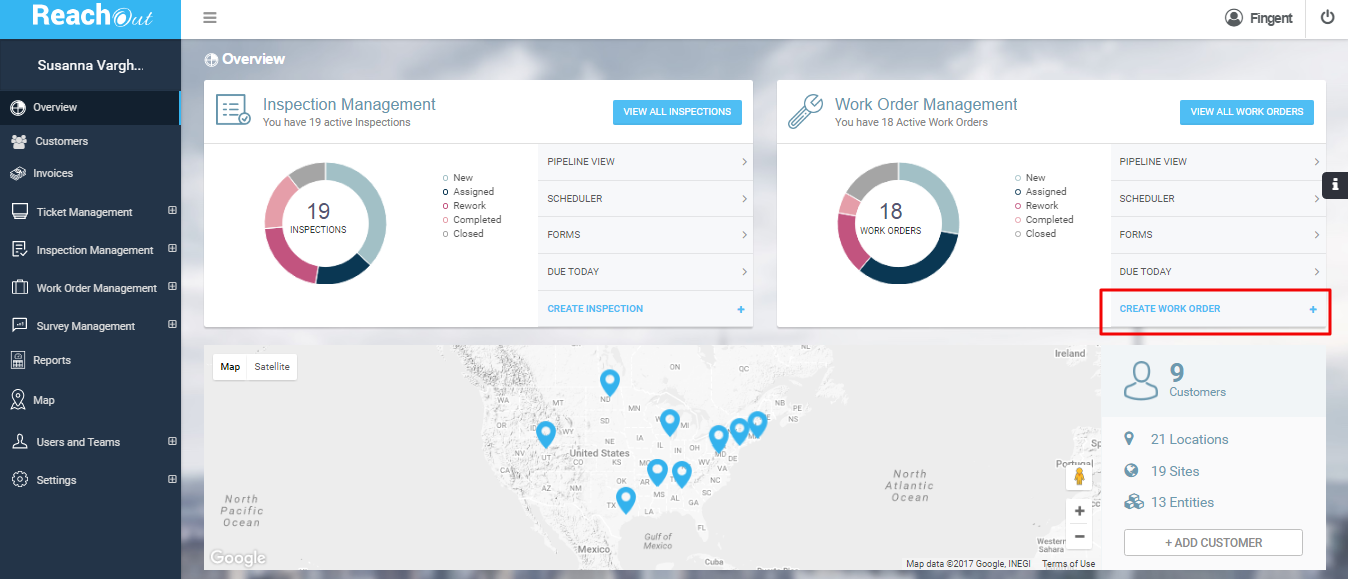 2. You can create a Work Order from scratch from the Work Order Home Page in the Work order Management.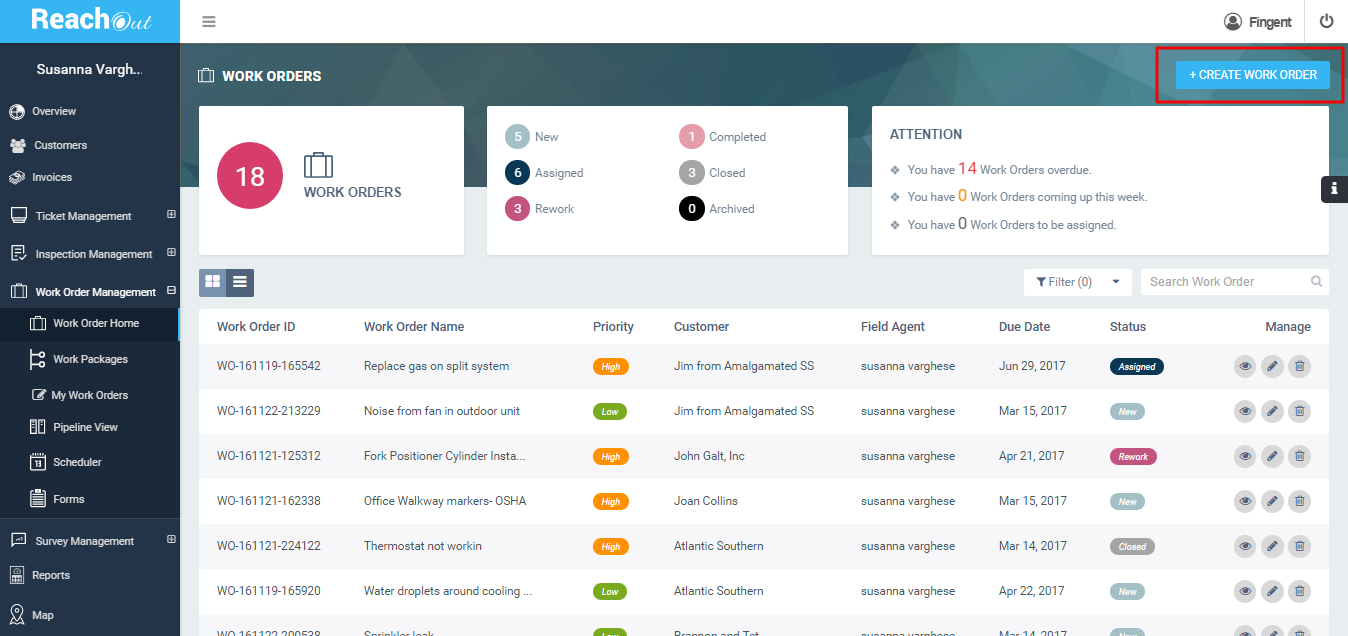 3. You can create a work order for each customer by navigating to Customers and selecting the customer to which you would like to add the work order. Once you visit the customer's page,  you can add a work order using the drop down menu available in the Locations tab.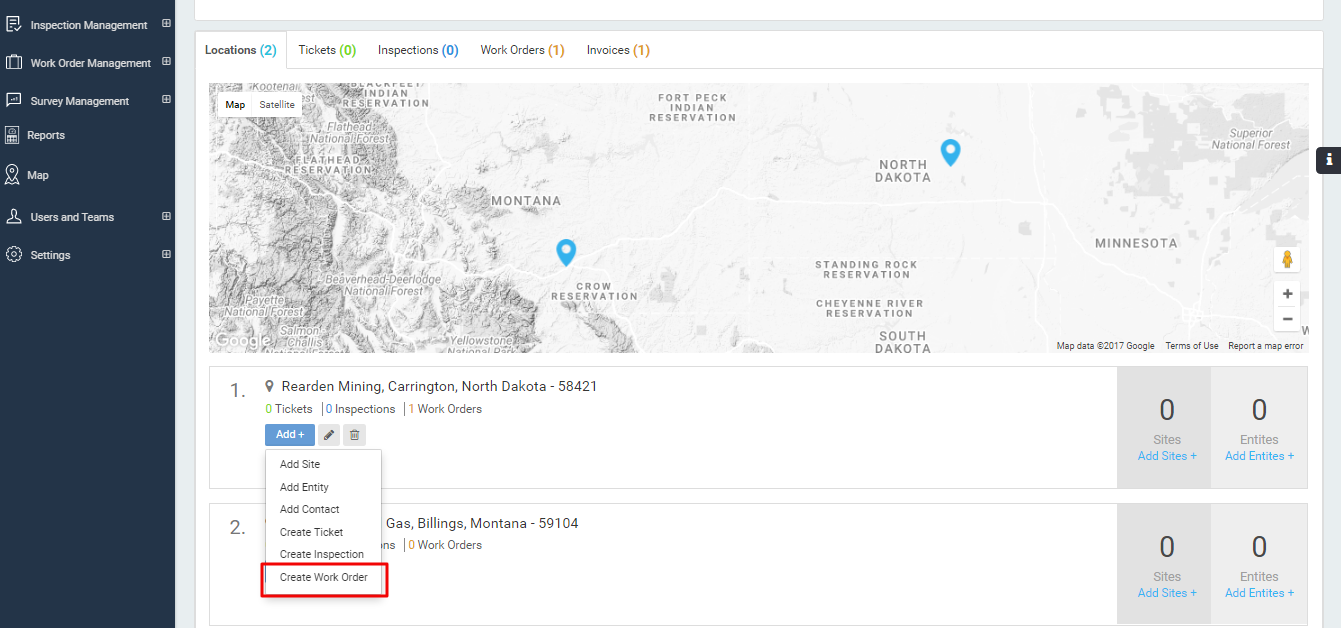 Once you opt to create a work order, you will have to add work order details
Enter a Work Order Name
Select a date & time schedule
Opt to add either features – Track Agent Status, Customer Signature, Agent Signature, Invoice, Estimates to the work order
Select a Form
And click on Save.


This creates the work order
Watch the video that explains how to add a work order.